BMW has taken the crown of offering the highest customer satisfaction in India, a JD Power study reveals.
With just the three iconic German brands in the ring, BMW has edged past the others thanks to its performance in the service advisor factor. Let's explain.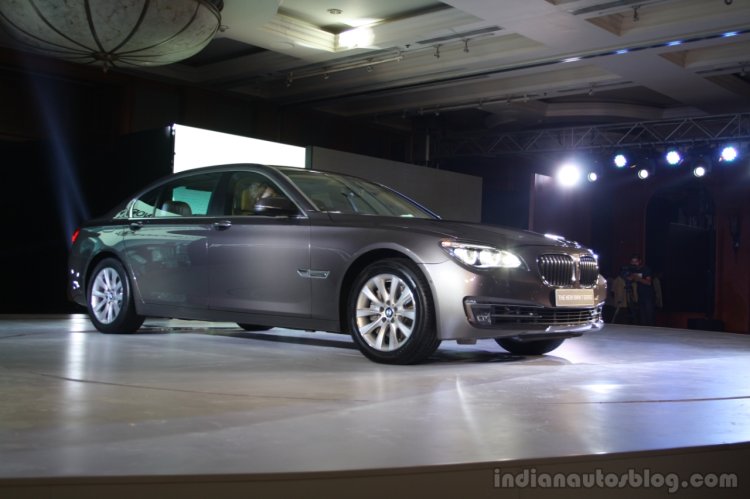 BMW managed to tally a score of 892 points, against the industry average of 876. Compatriot Audi secured 868 points whilst Mercedes-Benz managed 758 points.
Customers ranked their preferences based on five factors - Service quality (43%), vehicle pick-up (17%), service advisor (14%), service facility (14%) and service initiation (11%). Additionally, a luxury car owner expects their dealerships to be proactive in terms of all communication, keeping them informed throughout the service process. These activities are standard expectations among luxury customers which have a significant negative impact when not performed, says the study.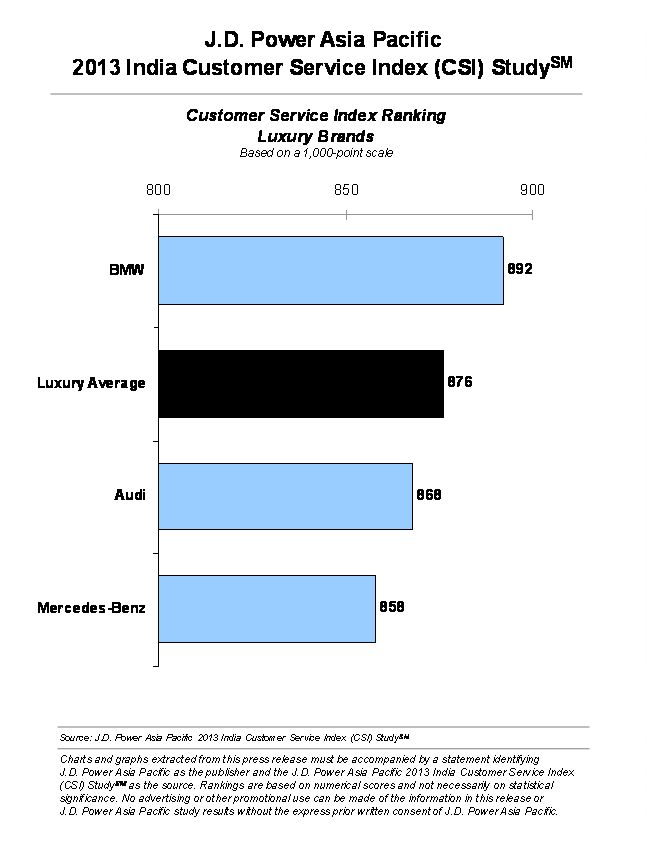 The 2013 India Customer Service Index study for the luxury segment was based on evaluations from 238 vehicle owners. The study was fielded from May 2012 to August 2013 and it includes owners who purchased their vehicles between May 2011 and August 2012.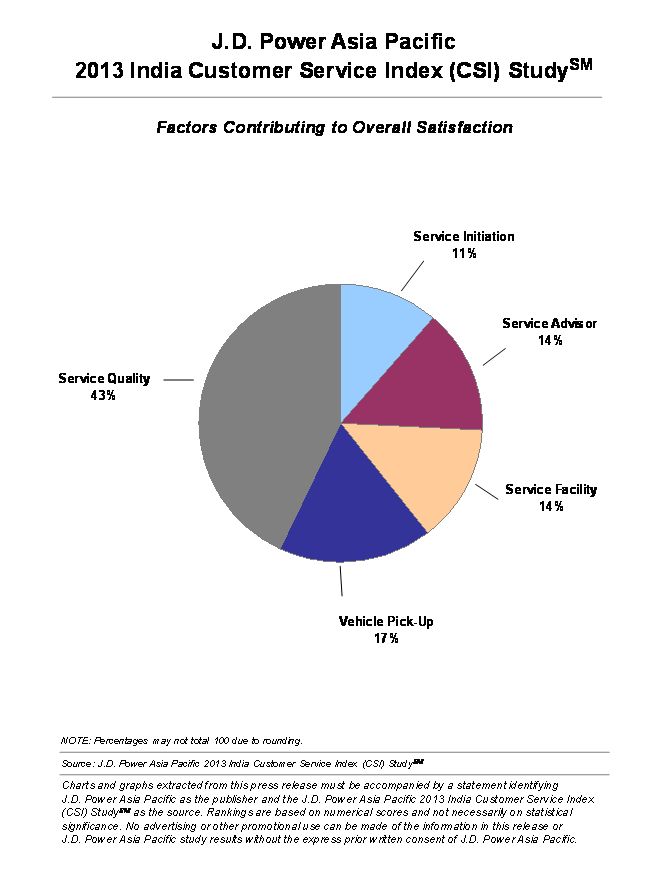 This is the first time JD Power has measured customer satisfaction in two different segments - mass market and luxury. The study measures satisfaction amongst luxury vehicle owners who visit authorized dealership service centres for maintenance or repair work between the first 12-24 months of vehicle ownership.
More details are provided in the press release below.
JD Power CSI study luxury brands in India - Press Release
[Can't see the press release? Head to SlideShare]