Watch out C63 and M3.
It's been only a couple of days since Jaguar announced the XE, and the internet is already chalking up rumors of a full-blown SVR variant of Jaguar's newest saloon.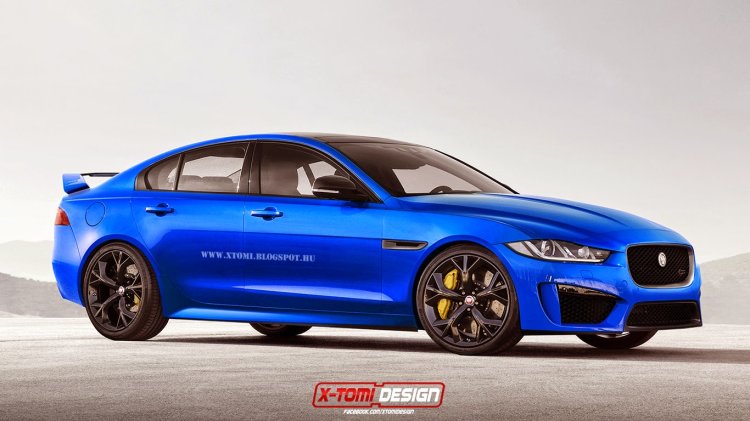 Here we have an unofficial render brought to you by X-Tomi, that gives us an insight into what the rumored XE R-S or XE SVR might look like. Although the render recycles the body kit from the XF R-S, expect the high performance XE SVR to look as mean as the render depicts. If the official design looks anywhere near as menacing as the render, it's going to be quite the head-turner (excluding the disproportionate rear-end).
Rumor has it that Jaguar will shoe-horn its supercharged 5.0-liter V8 engine (used first by SVR on the Range Rover Sport SVR) into the XE SVR that will produce 489 bhp, which is a lot for a compact luxury sedan. Unsurprisingly, it will be coupled to the familiar 8-speed ZF gearbox that will help it sprint from 0-100 kph in under 4 seconds, before hitting an electronically gated top speed of 250 km/h.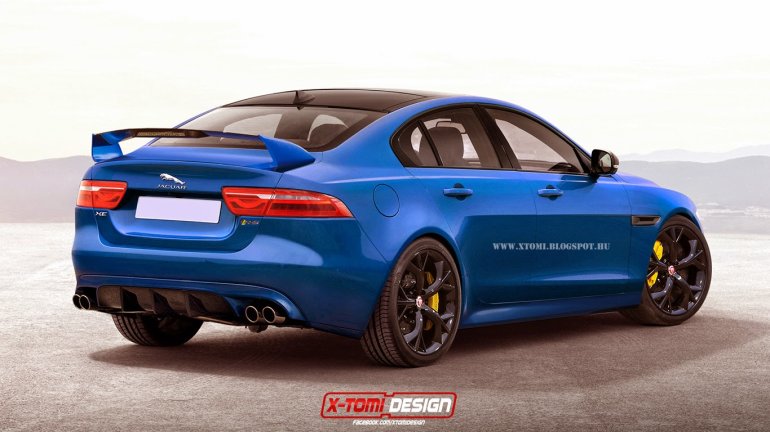 Also Read: Next gen Jaguar XF starts testing ahead of 2016 launch.
If the rumors pan out to be true, the current BMW M3 sedan and the upcoming V8-powered Mercedes-Benz C63 AMG will be facing some serious rivalry in the form of an SVR-spec Jaguar. Expect it to be announced in two years' time.
Competitors: Mercedes C63 AMG, BMW M3, Audi RS3
Expected launch date: 2016
[Source - XTomi]