As regular Indian Autos Blog readers would know, Jaguar is expected to show something very fast and mad at the upcoming Goodwood Festival of Speed. "It would be based on the F-Type and it would be something very special" were the only things brand director Adrian Hallmark said.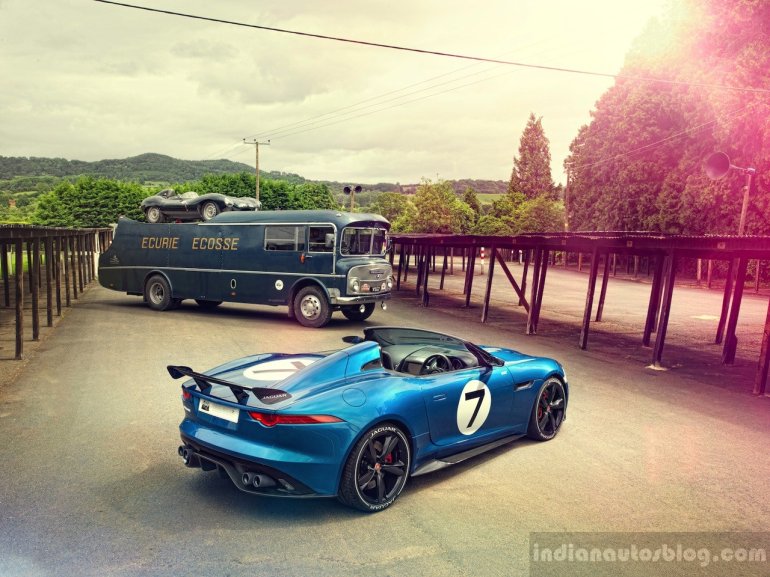 Here it is: The Jaguar Project 7 F-Type. And straightaway we can hear you asking about all the details.
[Head to YouTube if you're unable to view the video above.]
The bad news first. The Project 7 is a one-off design study. So you cannot buy it!
Moving on, the Project 7 is single-seater all aluminium bodied roadster which has a lot of inspiration coming from the Jaguar D-Type. The fairing behind the driver's seat for example, well there is only one word to describe the Project 7: It is unquestionably the best Jag we have ever seen.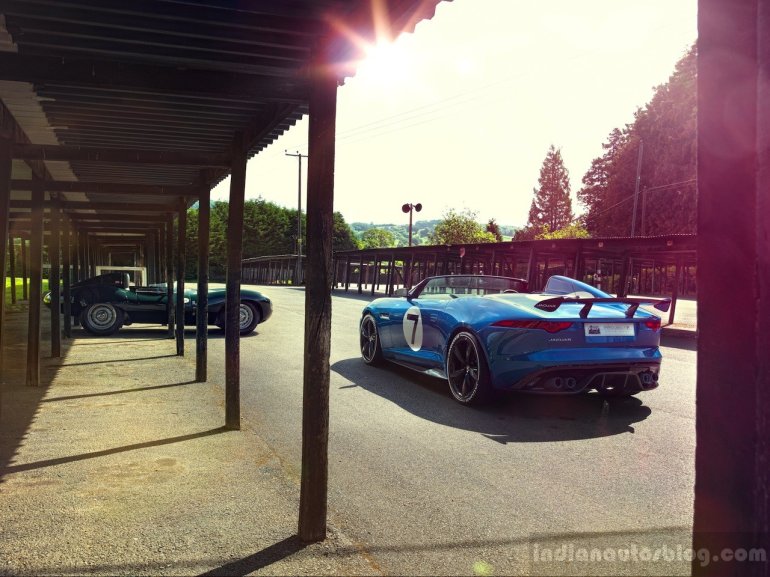 Bespoke carbon fiber aerodynamic components and a unique interior are the other talking points. But lets not forget that the exterior blue paint theme comes from the Jaguar D-Type that won Le Mans in 1956 and 1957.
Page 2 has all the images and the technical specifications of the Project 7.
Technical Specifications of Jaguar Project 7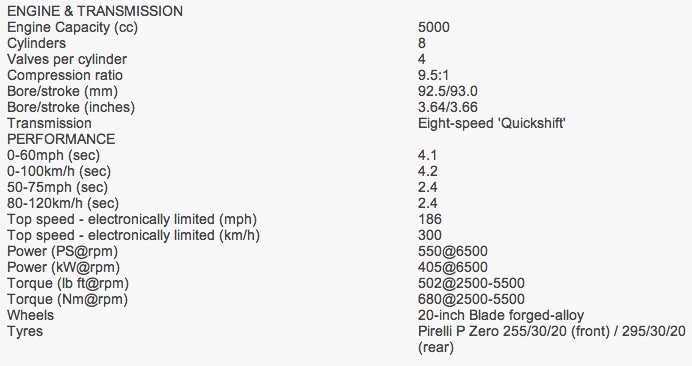 As you can see, the Project 7 is powered by the same 5.0-liter supercharged V8 engine as the V8 S. However, power output has increased to 550PS while the torque is rated at 680Nm. 0-100km/h takes only 4.2 seconds making this one of the quickest Jags ever made.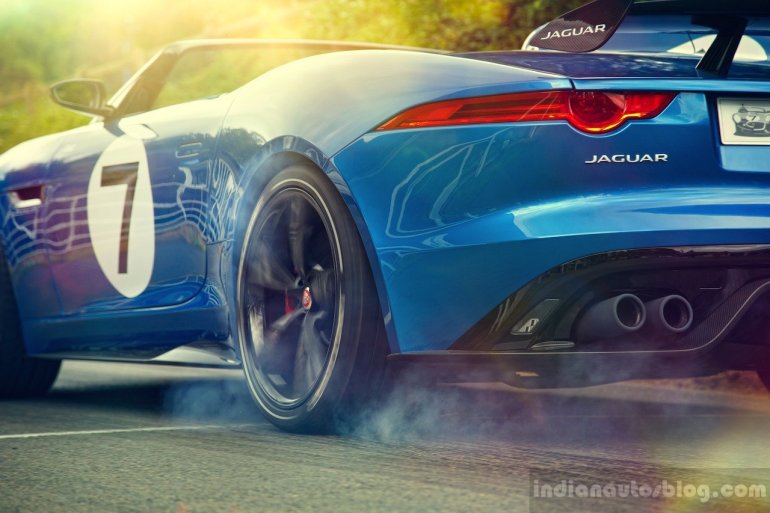 The Project 7 would be driven at Goodwood by Mike Cross, Chief Engineer, Vehicle Integrity, Jaguar.
Ian Callum, Director of Design, Jaguar said -
Project 7 is a single-seater sports car based on the F-TYPE, with the kind of racing-inspired form that designers dream about. It has one purpose: to be driven fast and enjoyed. Jaguar sports cars are known for exceptional performance and clean design. Project 7 captures that spirit in its purest form.
We cannot agree more!
Jaguar Project 7 Image Gallery
Page 3 has the press release.
Jaguar Project 7 Press Release
[Head to Scribd if you're unable to view the document above.]