Previews Jaguar's first-ever electric vehicle.
Ahead of the LA Motor Show, Jaguar unveiled the i-Pace electric SUV concept at a press event. It previews Jaguar's first-ever electric vehicle that will squarely take on the Tesla Model X and future electric crossovers like the Audi Q6 and Mercedes EQ electric SUV.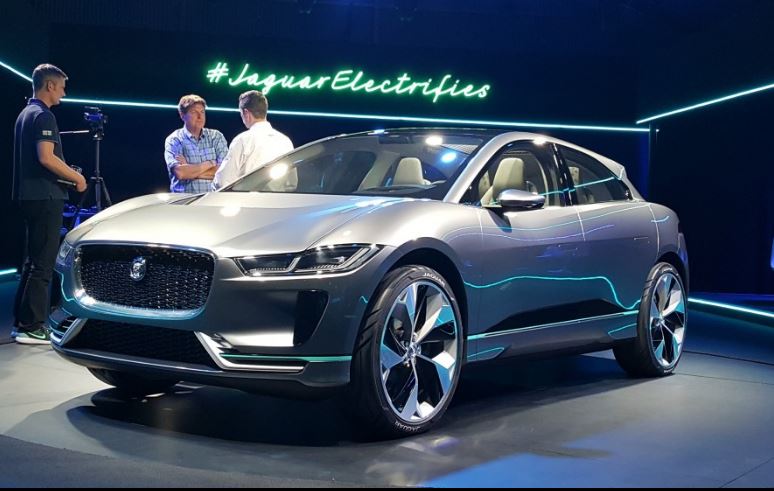 The British manufacturer has confirmed that the i-Pace will arrive in showrooms in the second half of 2018. The production version is likely to mirror the F-Pace-inspired exterior styling, but without the conceptual touches and 23 inch rims. The smooth exterior has a drag coefficient of 0.29 Cd.
The all electric i-Pace concept has two 150 kW electric motors located on both axles that are powered by liquid-cooled 90 kW/h Li-Ion battery pack placed under the cabin. It is claimed to offer 220 miles (354 km) of electric range, following which the battery pack can be recharged to 80 percent in 90 mins with specialized 50kW DC charging stations.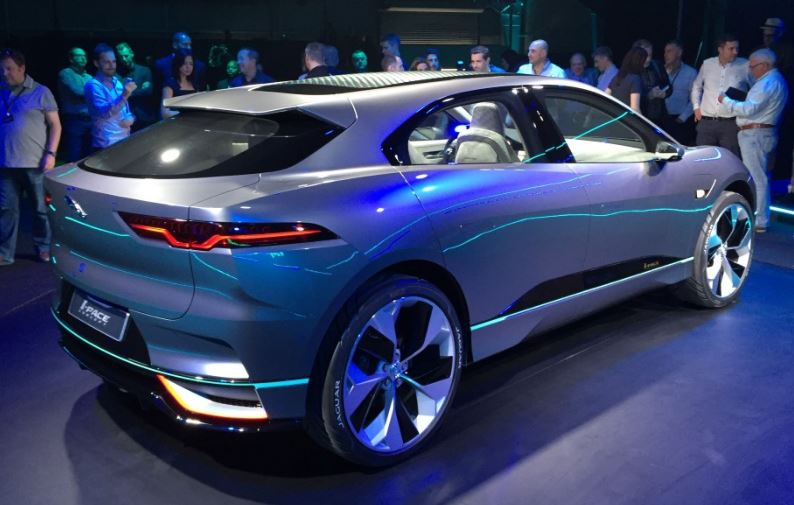 Also Read: Jaguar F-Pace launched in India at INR 68.40 Lakhs
Thanks to the simple electric chassis, Jaguar designers were able to maximize interior space in the i-Pace, and it's evident from the airy cabin. It features the usual array of displays and unique trim options, which may not be seen in the production car.
[Source - GreenCarReports]