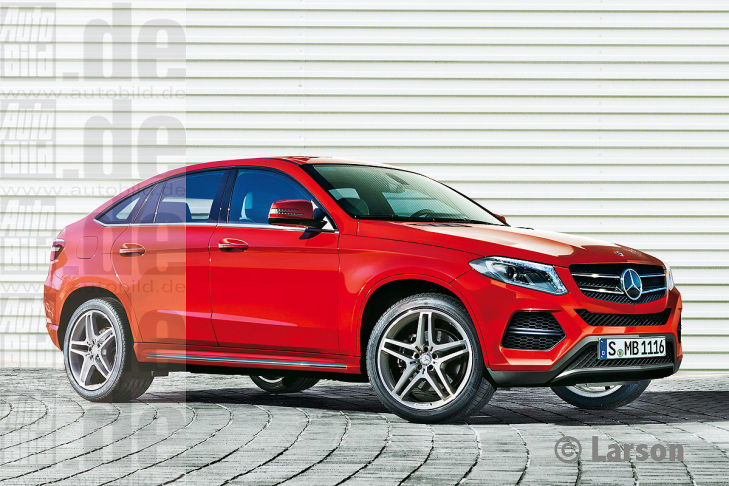 Recently, we brought you a very interesting story on how Mercedes Benz is planning an operation 'Total Revamp' to get back its numero uno spot in the luxury car market.
Part of the efforts is to introduce new and innovative products to capture the fancy of the market.
We are thoroughly aware of some of these new products such as the Mercedes CLA, GLA, GLG and the star of this article, the Mercedes MLC Class.
The Mercedes MLC is envisioned as a coupe crossover to rival the successful BMW X6 and the upcoming Audi Q6.
AutoBild.de brings us an exclusive rendering of this upcoming MLC SUV. As you can see, it almost looks like the new ML Class with a steeply raked roofline. In fact, it will be based on the new M Class platform and manufactured at the Alabama plant in the U.S. where the ML Class is manufactured (and shipped as parts to India in a box).
Although it will be offered only with a four wheel drive option, it will not have real off roading capability.
The M-Class variant will get the regular range of fuel efficient engines, including diesels with power starting from 258 bhp and going all the way to a range topping AMG version that belts out 544 hp. It will also benefit from the services of a seven-speed automatic transmission to shift cogs.
The tri-star coupe crossover has been green signaled for production. Start of production is in 2015 at the Alabama plant where Mercedes has hired 400 employees just for the job.
[Source: Autobild.de]