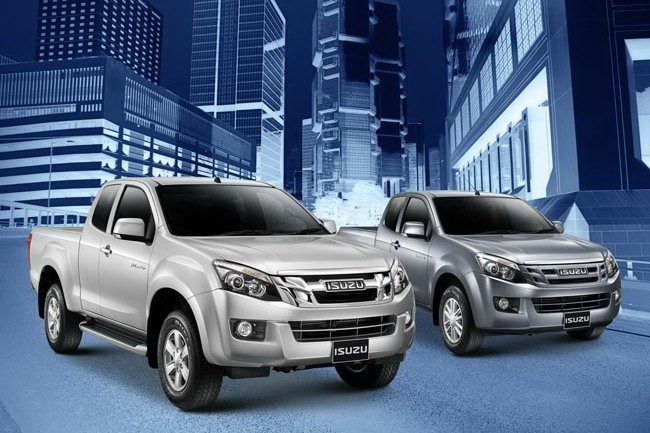 Hasn't it been a while since a new brand has hit Indian roads. Peugeot-Citroen may have backed out of India owing to the European crisis. But a new brand is eying the Indian streets for this year.
We are talking about Isuzu, the most popular name in midsize pickup trucks across the globe. Although Isuzu in present in India through SML-Isuzu (a joint venture with Swaraj-Mazda), it is only an engine supplier for the venture.
But Isuzu has decided that it wants to bigger piece of the Indian pie. A small team has been formulated to execute Isuzu's India strategy. The team has already met with the government of Andra Pradesh to a set up a greenfield facility in India worth Rs 1,000 crore. The plant will have a capacity of 1,00,000 to 1,20,000 units and is expected to be operational by 2014-2015.
However, Isuzu has plans to enter the passenger segment immediately by launching two products. The first product is lifestyle pickup truck called D-Max.
Isuzu D-Max
The D-Max is on the similar lines of the Tata Xenon or a Scorpio Getaway. It was designed in co-operation with the General Motors and is a based on Colorado's body-on-frame chassis, which interestingly also supports the Chevrolet Trailblazer. We must say that the design of the D-Max is quite intimidating.
It is available in a 2 door or a 4 door format. Internationally, it is available with three engine options:
2.5-liter turbo diesel engine units producing 115hp
The same 2.5-liter turbo diesel engine with 136hp
A massive 3.0-liter turbo diesel mill with 177hp
It is a very popular pickup truck in Thailand. Isuzu plans to import the D-Max from Thailand in the initial phase and perhaps assemble it at the Hindustan Motors plant in Chennai. However, looking at the demand for lifestyle pickup trucks in India (which is almost none), we doubt the D-Max will find any takers in India.
Our guess is Isuzu may choose to bring down the previous generation D-Max as it sits on the same chassis as the second vehicle identified for India, discussed below.
Isuzu MU-7
The second product is a very interesting proposition. It is called the Isuzu MU-7 and it's an 'Sports Utility Wagon' based on the D-Max pickup truck's chassis. It is very long SUV that can seat 7-8 people in great comfort. It is on the similar lines of Force One or the Ford Endeavour.
It is present in a 4x2 or a 4X4 avatar powered by a 3L turbo diesel mill that generates an output of 146 hp and 294 nm of torque. Like the D-Max, the MU-7 will also be imported from Thailand.
Isuzu plans to introduce both UVs in India by the end of 2012, according to Economic Times. If this target is not met, we can expect Isuzu to begin operations in 2013.  Once the plant is in place, Isuzu is expecting 120,000 vehicles per year by 2016, with almost 40,000 units exported.
So what do you think about the new boy in the market?
[Source: Economictimes.indiatimes.com]