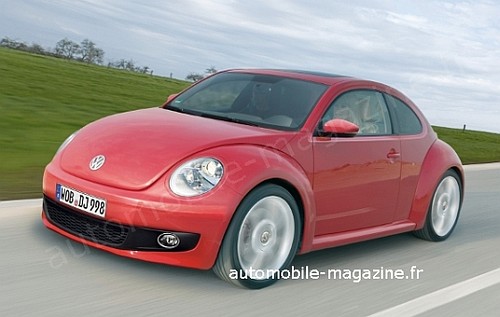 By Ragav Ramesh
The 2011 edition of the "bug" is creating headlines with a lot to offer for its admirers like adopting the some of the classy curves from the original Beetle and a wide range of options to offer under the hood.
VW designers have lowered the roof to overcome the wind resistance. The deep instrument panel in the current model is going to get replaced with a cockpit kind of dash which is much more futuristic and sexier. In addition to all these it is going to offer a huge range of engine options to gain attraction from every genre.
Going back to December 2009, when VW beetle was launched in India, no one would have expected the Beetle to sell so much in the Indian market considering the unimpressive sales figures of its competitor Fiat 500. But the bug has proved everyone wrong by selling more than 300 vehicles. You can't look into the brisk sales of this 25+ lakh rupee car and assume everything will be fine if you decide to manufacture and introduce the next generation car in India. What this 300+ number has done is made us look at the next gen Beetle with interest.
Considering the fact that the Beetle was a people's car, looking back during the World War II, VW can position this model where it originally belongs, even here in India. Placing a 4-door Beetle just above the Polo would attract many buyers in India. The Polo's 1.2 litre engine which is well known for its fuel efficiency along with the radical design of the Beetle could make for a really different hatchback. We're just day-dreaming, aren't we?
Source - Automobile Magazine France