Tata Motors forayed into the luxury segment with the unique offering – the Aria in October. The Aria has been on sale for quite a while now but has failed to capture the fancy of the Indian automobile market.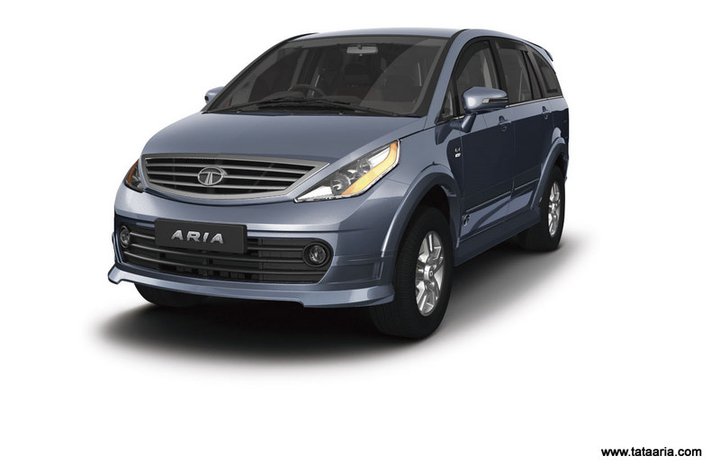 While Tata's marketing team argues that it is a blend of a SUV and a Sedan and one can't directly compare it to either of them, we think otherwise. For all fair comparisons, let's assume that it is a car that can ferry 7 passengers in good comfort. A few contenders that immediately spring to mind are Innova, Tavera, Safari, Xylo, Scorpio, Endeavour, Fortuner and the Captiva. Here is a chart that gives sales figures of these contenders.
Clearly the entire segment is dominated by the Innova and for all good reasons. Oddly, it is the Scorpio that gives a very tough fight to the Innova instead of the thought-to-be Xylo. But as you can see the Aria is slipping throughout the period until Jan & Feb 2011 when the aging Endeavour actually sold more than the Aria.
Clearly there is something wrong with Tata's strategy.
According to me, the entire positioning of Aria is a bit haywire. Because of the high price, it is clearly not a 'mass-market' car like the Innova so it cannot go high up the ranking table. But at the same time, it is not a luxury car because the masses are not ready to perceive the brand 'Tata' as a luxury manufacturer. It is quite evident because the Fortuner from Toyota, which is in fact more expensive than the Aria, is also outselling the Aria and by miles!
When the Aria was launched, Tata Motors wanted to create a whole new segment for their own. This is not something new because even BMW adopted this strategy with the X1 and they were quite successful with it. Unfortunately, for Tata Motors it was too little too soon.
Can this mismatch be rectified? Certainly Yes! Currently, the Aria is in a price band that is nudging the luxury segment consisting of the bigger sedans. By shedding 3 lakhs from its price tag and bringing the Aria in the price band of the D segment sedans, it will give the consumers and alternative to sedans like Civic, Cruze and Laura. After all, the Indian psyche favors an SUV over a sedan. This would also create a considerable price difference between the Aria and the Fortuner thus making it a much more value proposition.
Can you suggest a few good ideas to rectify the mismatch?