'After every death, there is a new life', so says the law of nature. This is also true in terms of cars. Only weeks after the death of the Ikon, Ford is now reportedly working on a new entry level sedan. According to an industry executive, who has direct knowledge of the company's growth plan, Ford India is planning to build a new India-specific entry level sedan. Adding to that, he also confirmed that the company has started to look for suppliers for critical parts.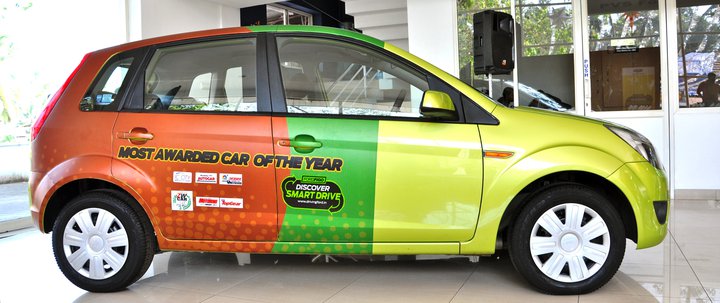 There are 2 ways of looking at this information
a) The Fiesta Classic may go on a serious localization program and end up being the new entry level contender. As much as we would like this to happen, let's not forget that this move is a double-edged sword. On one hand, the sales numbers should rise exponentially. On the other hand, the resale value of the existing Fiestas will nose dive. Fiesta buyers will feel cheated if there is an abrupt price drop weeks after their purchase.
b) The accepted norm in the Indian market is that if you have a hatchback which is very popular, strap a boot to it and make it even more popular. As much as we don't like this to happen, it is a painful reality. Maruti Swift Dzire, VW Vento and Tata Indigo Manza are all success stories of the same saga.
The Figo has proven itself to be a worthy contender in the Indian Market. The sales figures of Figo are shooting through the roof. It has successfully turned the fortunes for Ford India. There is absolutely no reason why Ford cannot add a boot to the Figo to make a new entry level sedan.
With automakers like Nissan Motor, Skoda Auto and Peugeot planning an entry level sedan foray, the Figo sedan will also have a tactical advantage of brand recall over its rivals.
So @FordIndia, if you are working on a Figo Sedan, here is a little tip: Put the bonnet release button where it belongs (i.e. on the driver's side). Putting it on the passenger side just doesn't make any sense ;-)
Source - MyDigitalFC.com