To be realised as a premium crossover.
The Infiniti QX30 will be formally unveiled at the 2015 Geneva Motor Show on March 3, but the first image of car's interior has been published on Chinese auto portal AutoHome. The image is featured in the video presentation screened behind the parked car on the stage.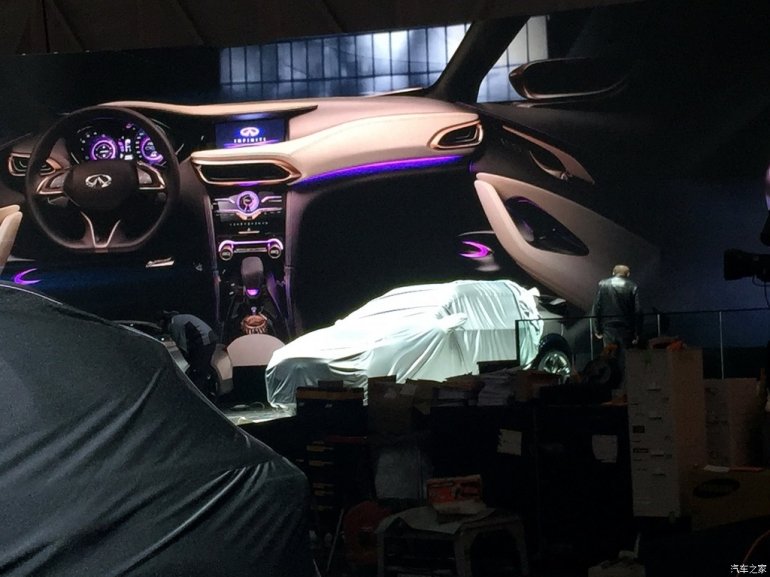 Comparing the QX30's interior to the Q30 Concept's, we are not able to spot any differences. The Q30 was showcased at the Frankfurt Motor Show 2013, and the QX30 is essentially the cross-version of the hatchback.
At 30 mm taller than the Infiniti Q30, the QX30 Concept sits on 21-inch wheels and has a very interesting use of curved and concave/convex surface, which the brand terms as the 'dual wave' effect.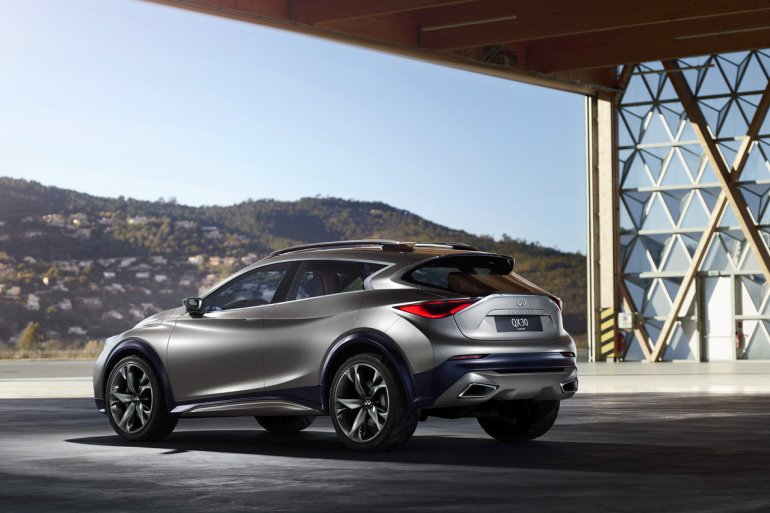 Images released by the company show skid plates at the front and the rear, dual trapezoidal exhaust tips, glass roof and sleek roof racks. Previous media reports say that the QX30, much like the Q30, is based on Mercedes' MFA (Mercedes Benz Front-wheel drive Architecture) platform that underpins the A, B, CLA, and GLA Class.
Infiniti QX30 Concept at the 2015 Geneva Motor Show - Press Release
[Can't read the document above? Head to Slideshare.]