Infiniti showcases the updated Q60, QX30 and Q50 for the first in Europe at the 2016 Geneva Motor Show. Also debuting is Infiniti's all new 3.0-liter twin-turbo V6 engine. Nissan's luxury brand tasted success in Europe last year with a 16% rise in sales year-on-year.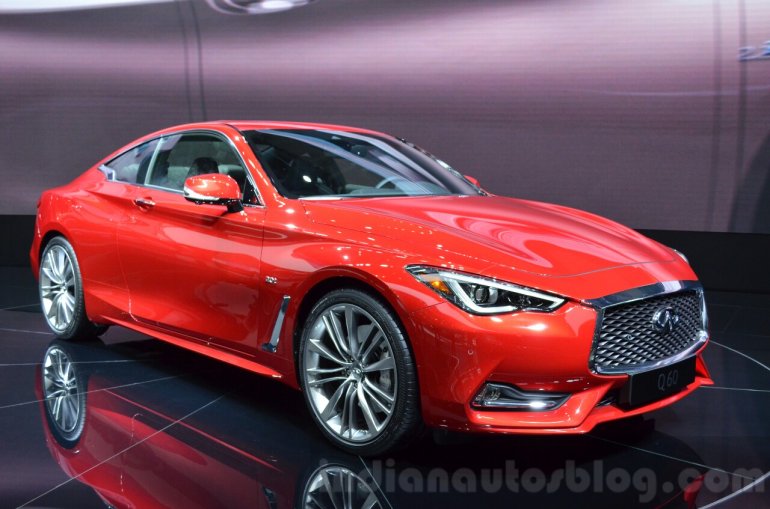 The Infiniti Q60 Sports Coupè benefits from the new 'VR30' 3.0-liter twin-turbo engine with an output of 405 PS of power providing the car with one of the best power to efficiency ratings in the sports coupè class. The power is delivered as standard through the Q60's all-wheel drive. Further enhancing the agility of the car is the second generation Adaptive Steering and the all-new Dynamic Digital Suspension which adapts according to the surface and driver input.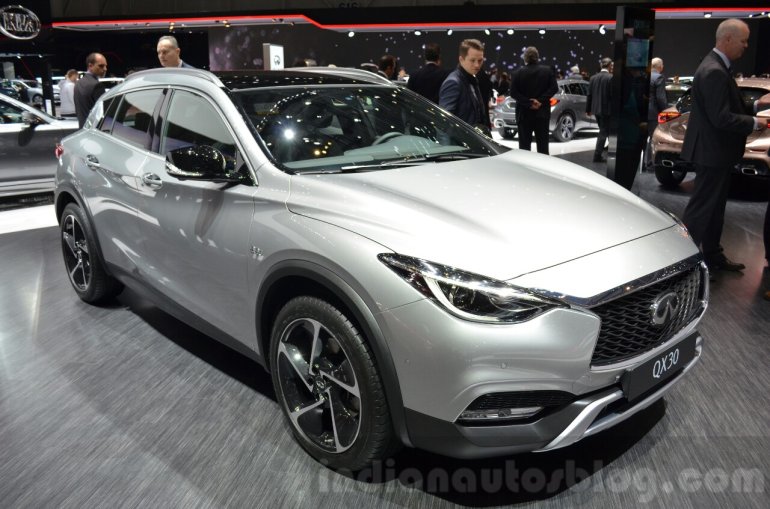 Following the design approach of the 'Powerful Elegance' concept showcased at the 2015 Geneva Motor Show, the new Infiniti QX30 is the latest addition to the premium compact line-up. Doing its duty under the hood is a 2.2-liter engine with an output of 170 PS sending power to all-four wheels via an intelligent all-wheel drive system that is able to send upto 50% of the engine's power and torque to the rear axle to maintain traction. The seven-speed dual-clutch transmission will be offered with either premium or premium tech trim. The prices of the Mercedes GLA-based QX30 starts from £29,490.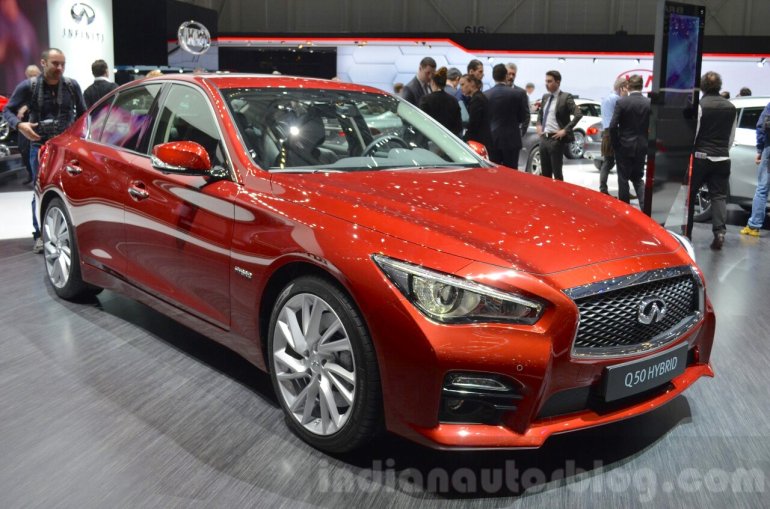 Making it's European debut, the Infiniti Q50 has been updated for 2016 with several mechanical and technological changes under the hood. The sports sedan shares the 3.0-liter V6 engine with the Q60 along with the company's second generation Direct Adaptive Steering and Dynamic Digital Suspension that allows the user to fully customize ride and handling of the car.
Infiniti QX30 at the 2016 Geneva Motor Show - Image Gallery
Infiniti Q60 at the 2016 Geneva Motor Show - Image Gallery