Was launched at the Detroit Auto Show last year.
PT Nissan Motor Indonesia showcased the 2014 Infiniti Q50 and the Infiniti Q50 Hybrid at the 2014 Indonesia International Motor Show (IIMS 2014).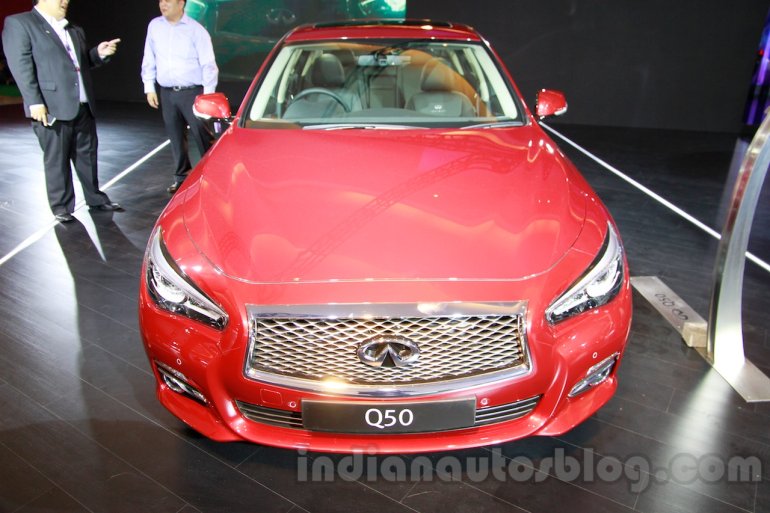 The Q50 will be one of Indonesia's few premium offerings that will compete with Mercedes-Benz, Audi and BMW.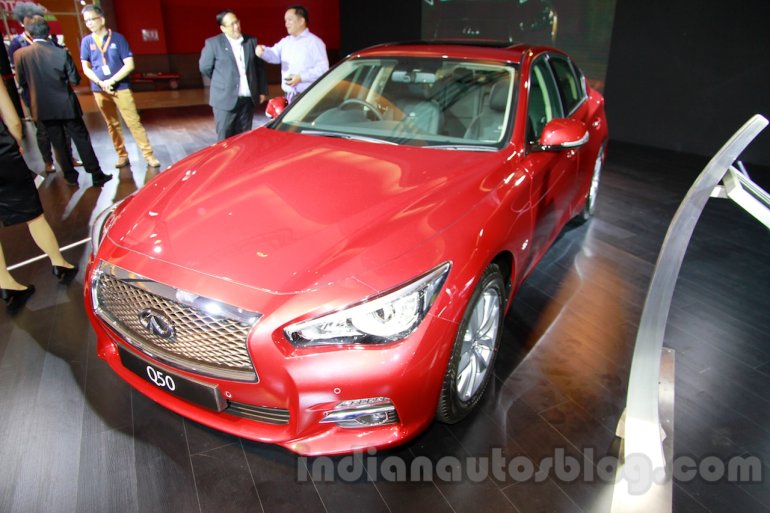 The Infiniti Q50 comes with a shapely new body that gives it the impression of being bigger than rivals BMW 3 Series or the Mercedes C-Class.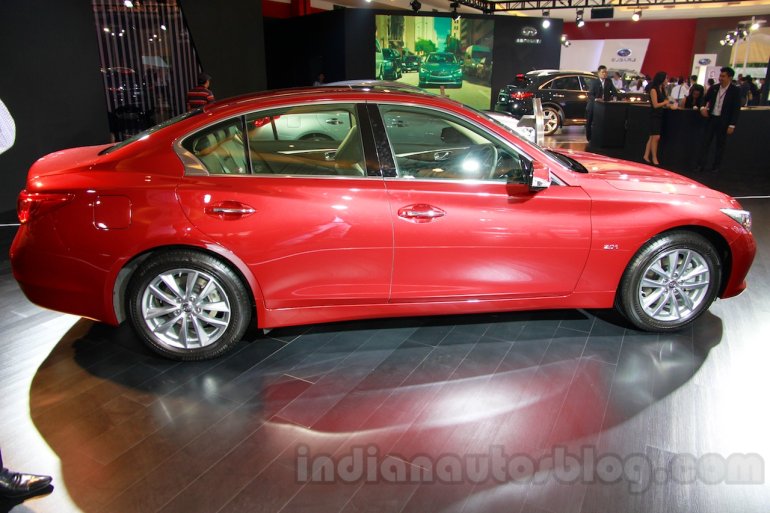 The dimensions measure at 2,849 mm of wheelbase, 4,803 mm of overall length, 1,824 mm of overall width and a total height of 1,443 mm.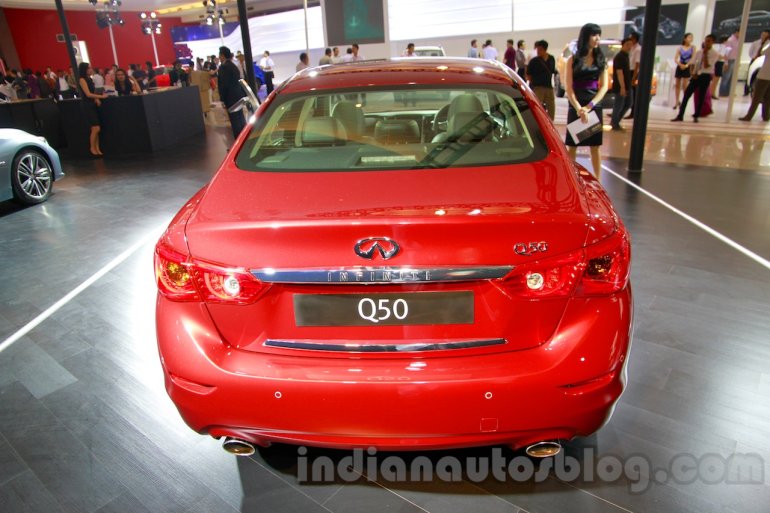 The Infiniti Q50 is equipped with two engine options, a 3.5-liter V6 with Infiniti's Direct Response Hybrid which produces a maximum power of 350 bhp at 6,500 rpm and maximum torque of 536 Nm at 1,470 rpm, as well as a four-cylinder 2.0-liter turbocharged engine with direct injection technology that generates a maximum power of 208 bhp at 5,500 rpm and a maximum torque of 350 Nm at 1,250-3,500 rpm.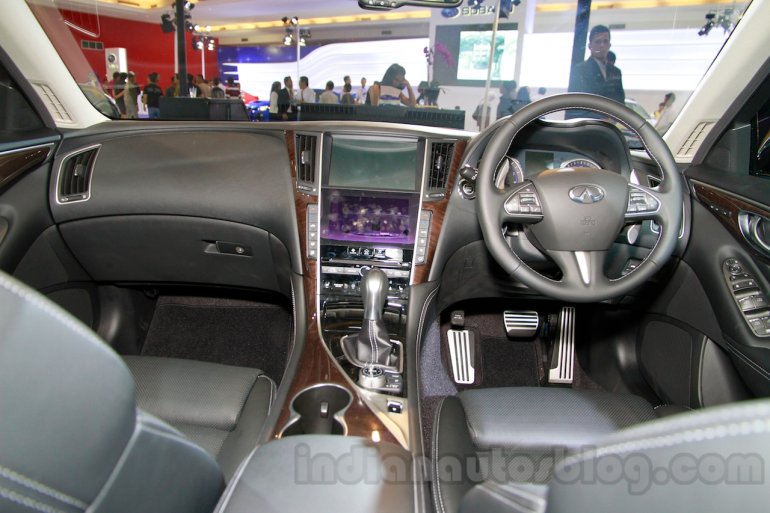 NMI did not provide details of the prices or a launch date for the Q50.
Infiniti Q50 at the 2014 Indonesia International Motor Show - Image Gallery