Debuts on September 15.
Infiniti will be debuting the Q30 compact car at the 2015 Frankfurt Motor Show which opens on September 15. The cabin of the crossover has been revealed ahead of its debut.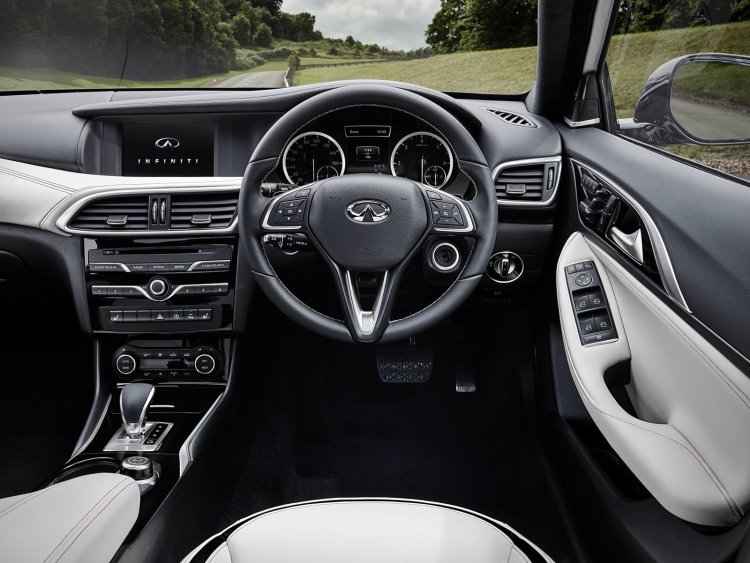 The Q30 is based on the front-wheel drive Mercedes MFA platform and will be built at Nissan's manufacturing facility near Sunderland in UK.
Infiniti says that the cabin has been made with the highest quality materials and processes to give it a modern ambience. Case in point is the use of Dinamica suede-like material that has been used to line the roof and the pillars. The driver and passenger seating have also been constructed with an emphasis on comfort and an elevated hip point that aids the feeling of in-control, giving the perception of being seated in an SUV, says the company.
The technical details have not been revealed yet but judging from previous reports, it is expected to be powered by a 2.2-liter direct-injection, turbo-diesel engine capable of 167 bhp and 400 Nm of torque. Transmission choices are likely to be 6-speed manual or 7-speed automatic.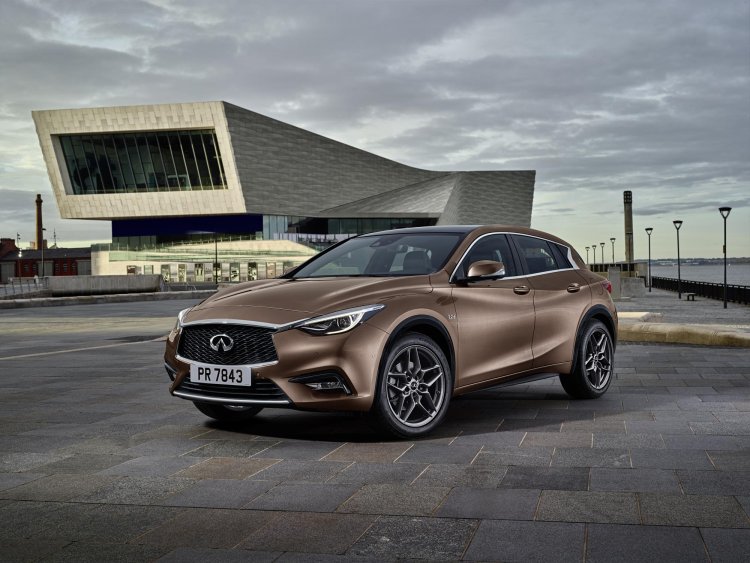 Also Read: Infiniti QX30 Concept unveiled in Geneva
Features expected in the Q30 are leather seats, automatic climate control, Infiniti's InTuition entertainment system with a 6-speaker sound system, automatic headlights, rain-sensing wipers, and optional LED headlights.