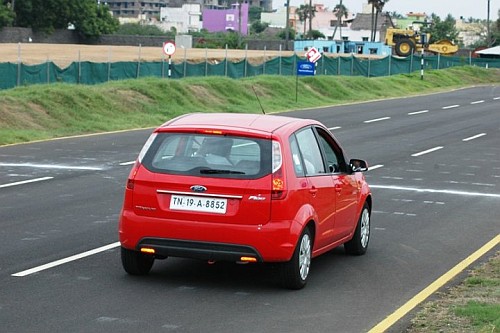 In the next few days, Ford will launch the superhit Figo hatchback in the Nepalese market. Ford's official distributor, GO Automobiles, will take this car into Nepal and provide it with service backup.
Ford launched the Figo in India back in March and over 25,000 cars have been sold (and booked) ever since. Nepal will get both the petrol and diesel variants, with the former available in three trim levels.
The Ford Figo, though coming from an American car manufacturer, has not seen America even briefly. It is a refurbished Mk5 Ford Fiesta that was designed and developed for Europe. The Figo is based on the same platform as the more expensive Fiesta sedan currently sold in India. The Fiesta sedan, like its smaller sibling, was developed by Australian engineers for the Indian subcontinent. The Ford Ikon likewise is a much older Fiesta with a boot. The biggest Ford - the Endeavour - bases itself on the Ranger pickup truck that sells in Australia.
Sunil Chhetri, manager of GO Automobiles -
We are planning to sell at least 600 units of Figo within a year
The Figo will have nothing more or nothing less compared to the car sold here in India. We're not expecting Ford to bring out the 1.6-liter version as the market for such a hatchback is virtually absent. Increasing the engine displacement means it won't qualify as a small car. It will attract higher duties which will make it expensive.
Source - My Republica