ICML (International Cars and Motor limited), more popularly known as Sonalika Motors, is making waves in the Indian automotive scene. Recently, the company announced that it is in talks with Pininfarina (the design house responsible for the many great Ferrari designs) and Lotus (the go-to company if you want excellent ride and handling) to develop a D segment sedan.
Latest news from Sonalika camp is that the company is also planning to enter the SUV segment. ICML is in talks with various partners to invest close to 450 crores in the development of the SUV. Sonalika had shown an SUV concept called Inspire at the 2008 Delhi Auto Expo.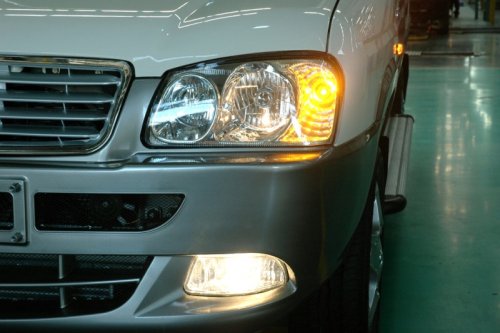 ICML will showcase a concept version of the SUV in the 2012 Delhi Auto Expo followed by a launch in late 2012. The proposed SUV will compete against XUV500, Safari Merlin, Force One and Mahindra Scorpio.
Sonalika motors already sells an MUV called - the Rhino in selected markets of India. However, it is more known for its agriculture equipments. The shift from being a farm equipments manufacturer to a passenger car maker is not an easy one. However, many conglomerates such as Tata, Mahindra and Force Motors have managed to successfully make the transition.
But entering a segment which is bound to get more crowded in the future- is it a wise choice?