International Cars & Motors Limited (ICML), a group company of the Sonalika Group, has introduced an ambulance van variant of the Extreme MUV. Sonalika had relaunched the Rhino as the Extreme in September last year, holding on to the same design and chassis.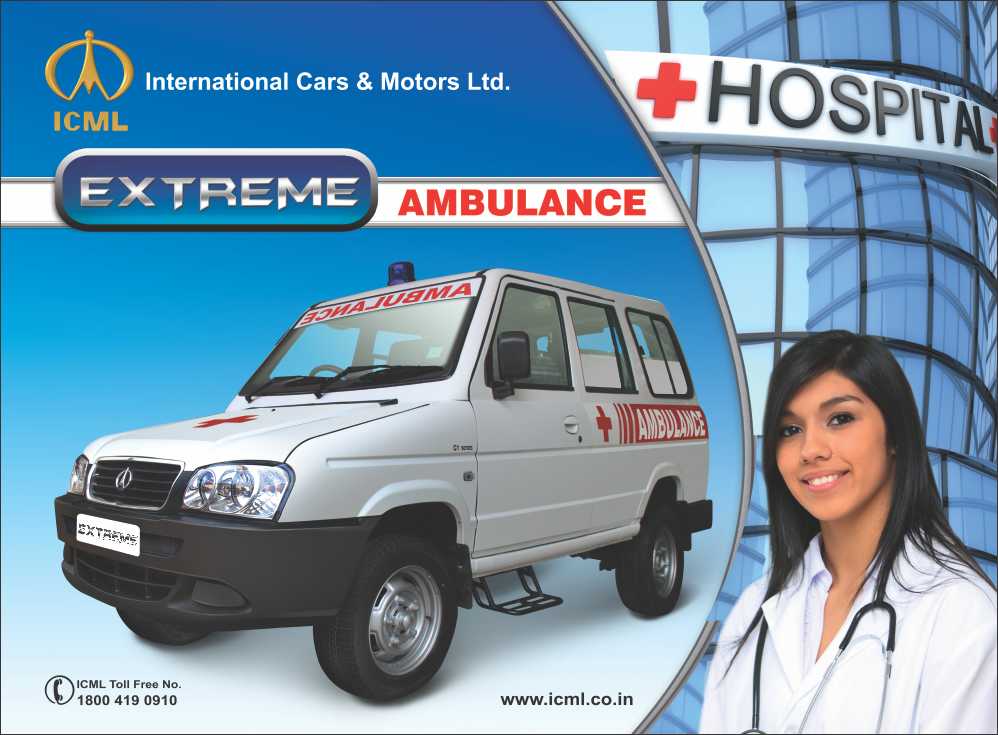 The feature that the company believes that gives this vehicle an edge is the air-conditioner. The ICML Extreme is the only ambulance van in the 4-8 lakh rupee category to offer this luxury.
Starting next month, the ICML Exteme Ambulance will be available in dealerships in AC and non-AC variants between 6.15-6.58 lakh rupees. The vehicle is equipped with disc brakes at the front and drum brakes at the rear. Dimensionally, it is 4.4m long, 1.8m high with a wheelbase length of 2.54m.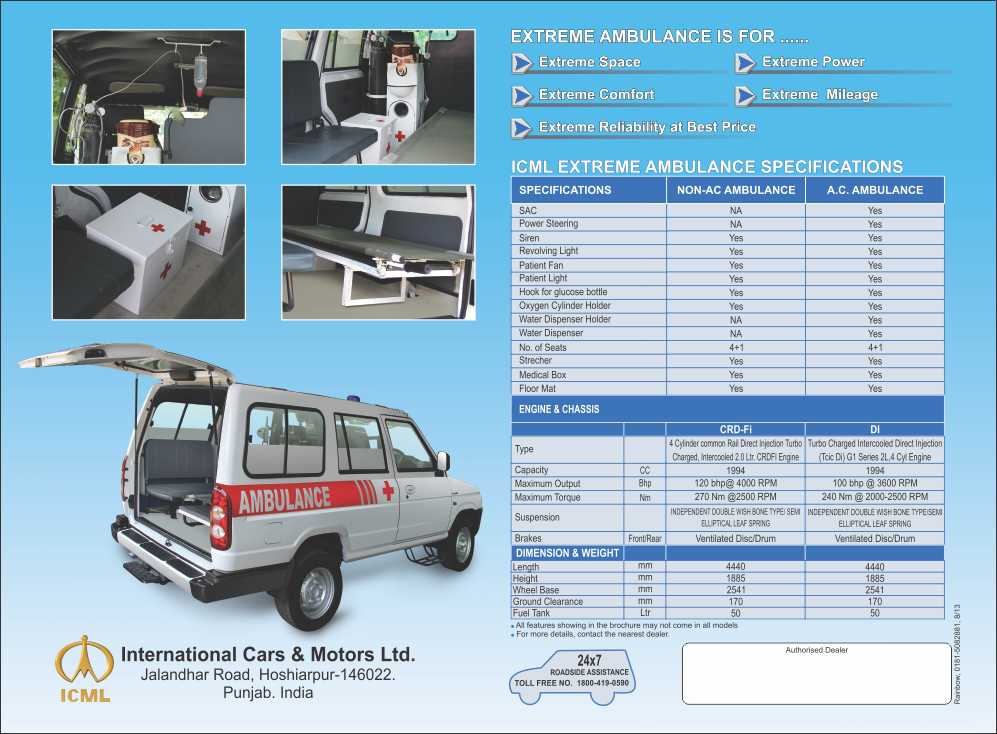 The Extreme can be had in two engines -  a 2.0L CRDI 120bhp/270Nm diesel engine with a top speed of 165 kph, or a turbocharged 2.0L 100bhp/240Nm diesel engine. Its fuel tank capacity stands at 50 liters and the cabin is arranged in a 4+1 seating layout. The special application comes with a stretcher, patient fan, beacon, hook for drips bottle, oxygen cylinder holder, water dispenser, medical kit and siren.