Last month, we brought you the story of a beautifully restored 1987 Kelvinator Avanti 50. Inspired by the restored moped, Jobu George from Kerala shared details of his 1994 Bajaj Sunny. Jobu's love for automobiles goes back to his father who has owned vehicles like 1973 Mercedes 200D, Tata Sierra, Tata Safari TCIC, Matador van and many more. Jobu and his family currently own 2011 Mahindra Scorpio Getaway, 2008 Yamaha R15, 1991 Vespa NV and the 1994 Bajaj Sunny.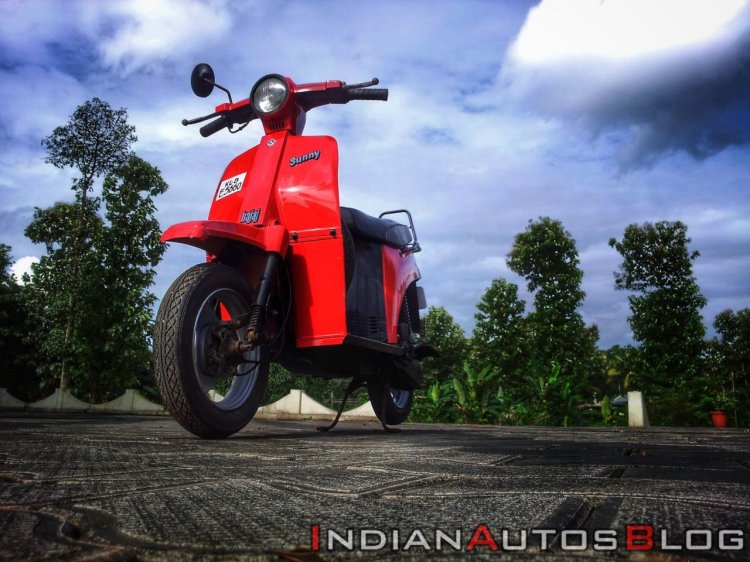 Also read: Bajaj Dominar 400 to Suzuki Hayabusa (GSX1300R) conversion by GM Custom
The restoration process took about two months to finish. The Sunny is in stock condition, both mechanically and cosmetically.
The little Sunny needed some sunshine after it spent a long time in a scrap yard. After a lot of convincing to the owner, Jobu was finally able to get the scooter. The scooter wasn't in its prime shape when Jobu found it. It's time in the scrapyard required efforts and time to bring the engine back in running condition. Jobu removed the clogged carburettor, and with the help of his friend, Ambadi, he managed to fix the problem.
The engine came to life with the very first kick. Next step was to fix the cables and source parts. The scooter has clocked just 6,600 kms. In fact, even the tyres are from 1994. All the mechanical and electrical parts are working. It even retains the factory paint.
Jobu has spent over four months with the scooter now.
The scooter features the Bajaj logo in the middle-top of the apron with the Sunny branding on the right. The stock, spherical headlight performs illumination duties. Behind the apron is the spare wheel. The braking setup is stock too, and so, you'll find drum brakes on both ends.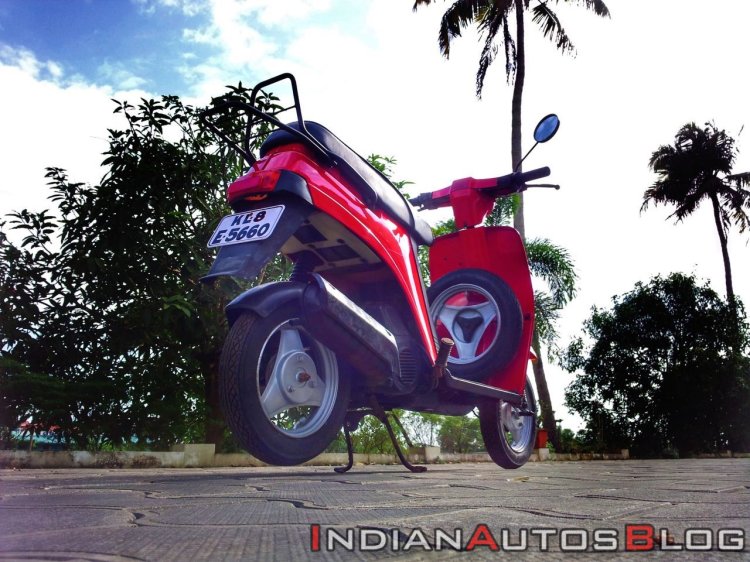 Also read: 2019 Bajaj Dominar 400 - IAB Rendering
In times when scooters are getting more and more sophisticated in design to appeal to the younger audience, spotting a product from the 90's brings back the memories of the simpler times. Yes, there are a few rusty bits on the motorcycle but remember that it is over 24 years old and has spent some time at a scrap yard. The Sunny and Jobu deserves a round of applause and we wish them many happy miles.
Bajaj Sunny - Image gallery