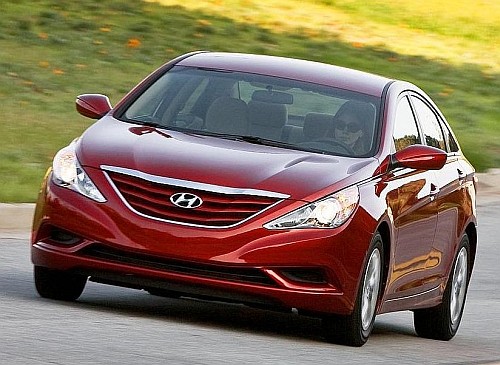 The Hyundai Sonata (also known as the i40 and i45) has won the 2010 Australian International Design Awards in the Automotive and Transport category. This award is conferred to most innovative and best designs internationally.
The Hyundai ix35, which was also a finalist for the coveted award was awarded with a Design Mark. The reason for the two Hyundais doing so well in the Design awards is because of Hyundai's new 'Fluidic Scupture' design direction.
Andre Hudson, Design Manager, Hyundai Design North America -
Fluidic Design is a Hyundai signature, a design language which will appear on future Hyundai volume models. It gives our range a unique and premium identity and defines Hyundai as a modern, progressive company. With i45, we wanted to deliver a strikingly modern shape, yet accommodate the wide variety of practical needs which sedan buyers require met.
This Design award is just one more feather in the new Hyundai Sonata's cap as the new Sonata went off to a flying start setting sales records in many markets. The Hyundai Sonata with its upmarket looks and classy interiors poses a serious threat to global bestsellers Toyota Camry and Honda Accord.
Source: Hyundaiblog