The prior generation Hyundai Sonata has nothing in common with the current generation model. This drastic departure will not be the case when the current model shifts to the next generation in 2014.
Hyundai's top official in the US confirmed last week that the current gen model's looks would be the starting point of the new design, and not a clean sheet of paper.
"I think we found a design language that works, the 'fluidic sculpture' stuff, so I would say (the new styling) is not pulling back in any way. It's more continuing to refine on that same trajectory that we're on," John Krafcik, Hyundai U.S. CEO, has told WardsAuto in an interview.
Hyundai has planned to replace the Sonata next year as recently-overhauled competitors such as the Nissan Altima, Honda Accord, Toyota Camry and Ford Fusion threaten to steal its thunder.
Hyundai hit the jackpot when it launched the Sonata in the US in 2010, the biggest market for mid-size saloons. It outperformed competition, taking customers away from Toyota and Honda, which have for many years been the leading names in this size class.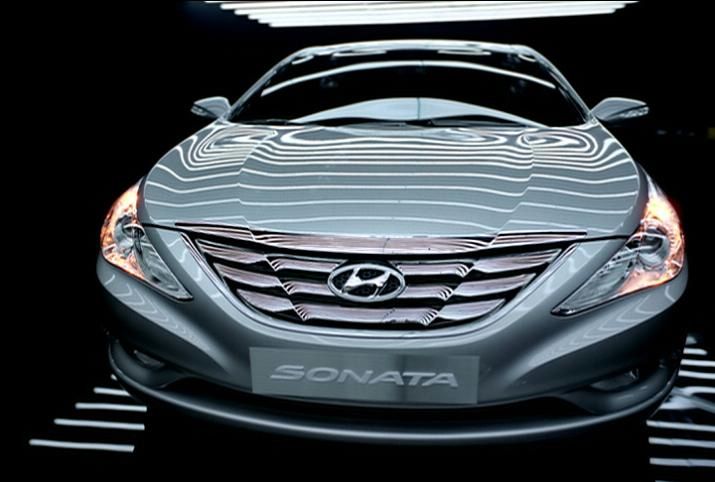 Sales of the Sonata was down by 14.4% in March 2013 compared to the same period in 2012 in U.S, but apparently there's no reason to panic. Krafcik says unlike the media and the industry, not all new customers know their car birthdays well. If they see an older product with good looks, they would prefer it over a new launch.
[Source - WardsAuto.com]