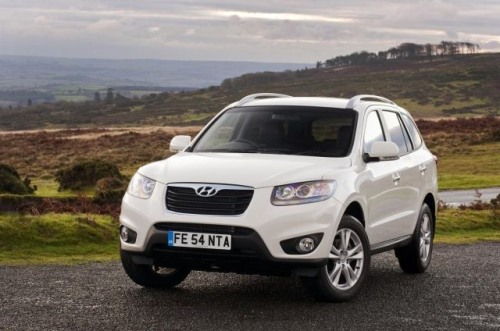 2 million and still accelerating - India bound Santa Fe's a global leader
Hyundai Motor Company's mid-size SUV model Santa Fe, has reached cumulative sales of two million units worldwide.
The sub-20 lakh SUV from Hyundai will be launched in India during the course of next year. Auto expo appearance? a high likelihood.
Two million unit sales across the globe is a big achievement, but a quarter of that number comes from the Korean market alone. The Santa Fe is a global leader in its segment. It will come to India as CBUs, and assembling here will help avoid high duties.
Here's an interesting fact from Hyundai - If the delivered cars are lined up bumper to bumper, the length is equal to eleven trips between Seoul and Busan. If the cars are piled up, your head could bump into one of the orbiting satellites - 390 times the height of the Everest mountain.
What creative minds Hyundai's got. Even if they could have used a fraction of all this intelligence, we would not be exposed to the ugliness on the new Verna. Where were they that time?
Since its launch in June 2000, it has received so many awards and accolades including the Top Safety Pick from Insurance Institute for Highway Safety (2008) and Strategic Vision's Total Quality Award (2008).
Source - Samar Poland