Having got a resounding response from the Indian market with the Santa Fe, Hyundai will be licking its lips seeing curtains ready to fall on an all-new Santa Fe which will begin using the ix45 monicker, according to international reports.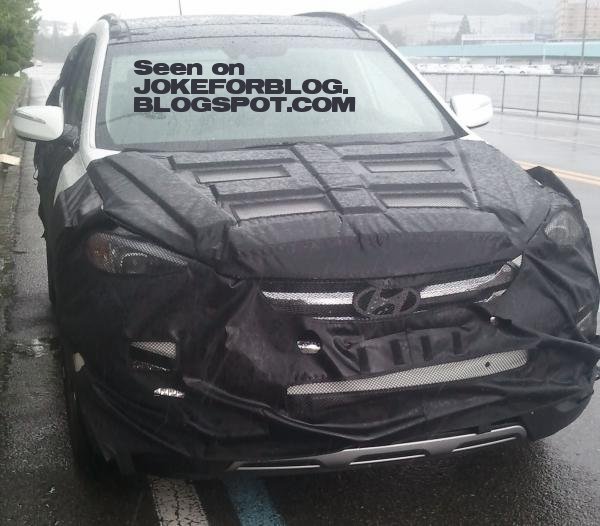 While Hyundai is tight lipped about the successor of the internationally popular softroad SUV, we don't need any intel to declare that the launch is very near. The missing camouflage signifies the launch is not very far away.
In India the Santa Fe brand is very new and since SUV buyers have often pulled it up, its a name that gets tossed around in forums and blog sites. By delaying the launch of the Santa Fe by a few years (remember seeing it at the Auto Expo 2008?) the company has done a good thing. It gained publicity and escalated expectations without Hyundai spending any money.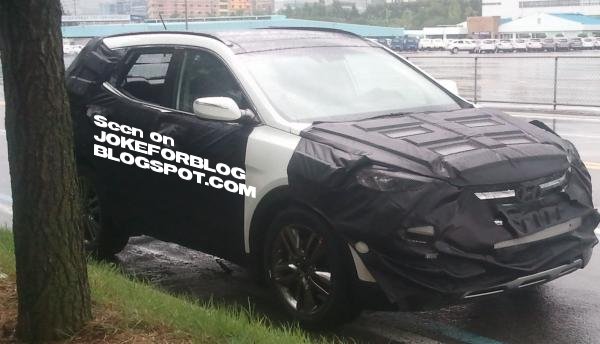 When they launched the vehicle last year, they were not very sure about its sales evolution. They chose the no-risk CBU route, but barely after a few weeks into the launch, the first consignment had all been booked. Hyundai was caught off guard as their previous utility vehicles Tucson and Terracan had little to show.
Hyundai need not touch the current diesel engine, the 2.2 common rail diesel turbo, churning out 197PS @3800rpm and 421Nm @1800rpm can carry on with duties.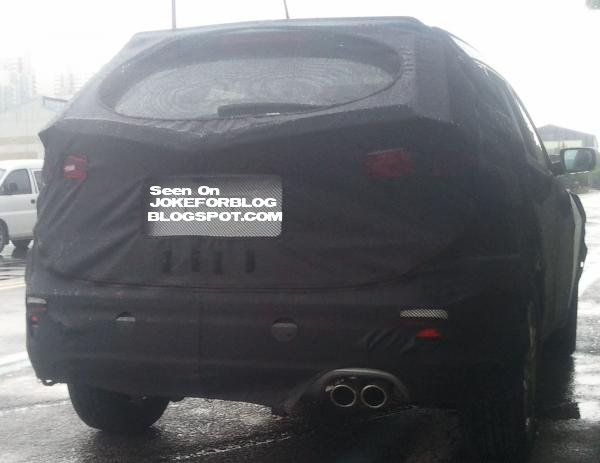 As we move closer to the international launch we will get a clearer picture about the new SUV, so stay tuned to IndianAutosBlog.com!
[Spyshots from JokeForBlog.Blogspot.com]