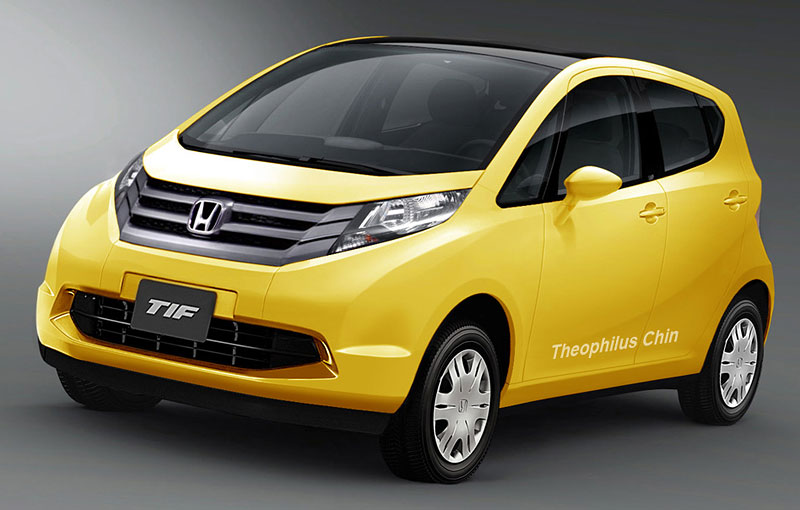 Honda's mini-Jazz will be manufactured in India and Thailand, but specifically meant for the Indian market. Just like how the Accord was designed for the Americans and the City was built for the Thai market, the new mini-Jazz will be India's turn in Honda's book.
Codenamed 2CV, the mini Honda car will also be built in Thailand as part of the eco-car project.
What are the needs of an average Indian car buyer?
Definite needs -
It needs be cheap
It needs to be fuel efficient
It needs to be spacious
It needs to maintenance-free
It needs to have a diesel engine (forget if the petrol engine delivers 30kmpl, somehow diesel is more efficient to many Indians)
The depreciation value should be less because many of us think of selling our car even before buying them :D
The above is more or less what the majority of buyers are looking for in a car. I was tempted to add looks and luggage space but changed my mind looking at the currently most successful Alto, Wagon R's storage spaces behind the rear seats.
For more images of the how probably it would look, visit our earlier Honda mini car post.
Source - Auto in car