Image Update - Fresh Image Gallery added to the post footer.
The Honda Urban SUV Concept debuted today at the 2013 North American International Auto Show (NAIAS) in Detroit.
[Can't watch the video? Head to Youtube]
The purpose of making of this concept is to hint at the design direction of a new compact SUV that will debut in Japan by the end of this year and enter the U.S. next year.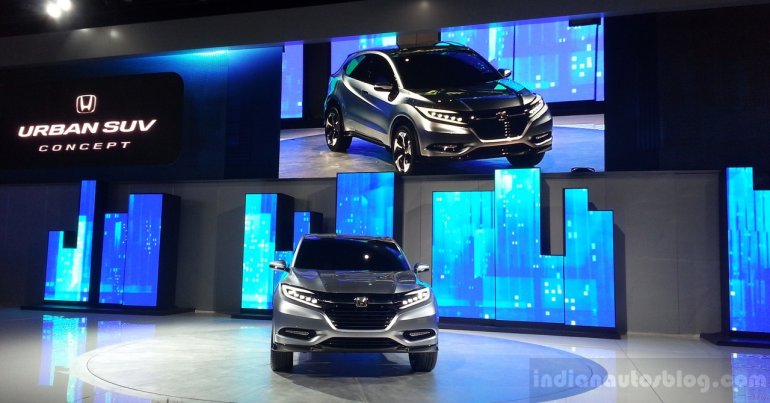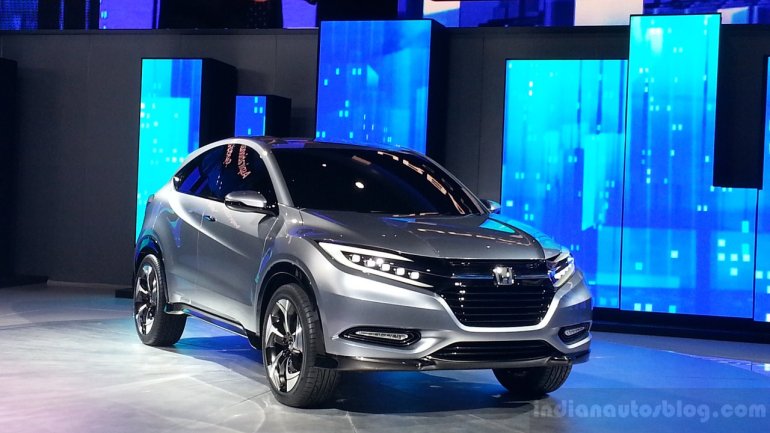 Honda is expecting the Urban SUV to be fuel-efficient and fun-to-drive.  Like all other Hondas, the interior packaging will be flexible, while connectivity and telematics will be a generation ahead.
The styling, according to Honda, is clean and sophisticated. Inspired by the CR-V, the mini SUV features hidden rear door handles and is nine inches shorter than its older brother.
The Urban SUV is 169.3 inches long (4.3m) and the size is balanced to tackle city roads and open mountain roads, Honda writes.
As we suspected, the Honda compact SUV will be powered by Earth Dreams technology and positioned below the CR-V. Features such as the center-tank arrangement and the Jazz' "Magic Seat" that leads to flexible cabin space usage will feature on the Urban SUV. The SUV is almost certainly a top hat on the Jazz platform.
Production of the compact SUV has been confirmed at its new plant in Celaya, Mexico, that opens in spring of 2014. The launch of this model is keeping with Honda's goal to double production of compact cars of the 'Global Compact Series' to over 1.5 million units by the end of 2016.
Pointers from the Honda press conference
Exciting new concept key for global growth
Fit is one of 4 key global models, small cars key to future
Based on the man maximum machine minimum philosophy
Production model of the SUV concept will feature next gen engines
Petrol, hybrid and diesel engines are coming on this SUV
Honda Urban SUV Concept Image Gallery