Features a motorcycle engine.
First unveiled at the 2015 Frankfurt Motor Show (2015 IAA), the Honda Project 2&4 concept has made its Indian debut at Auto Expo 2016. The Honda Project 2&4 concept expresses the Japanese automaker's concept of 'creative craftsmanship'. The single-seat sports car celebrates the company's position as the world's leading engine manufacturer.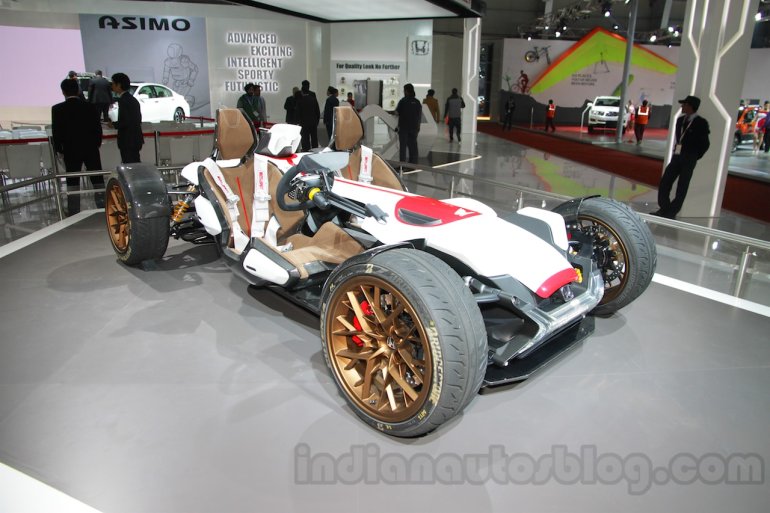 Formulated by Honda's motorcycle design studio in Asaka, Japan and designed in collaboration with the automobile design studio in Wako, Japan as a part of the annual contest between Honda design studios, the Honda Project 2&4 concept is 3,040 mm long, 1,820 mm wide and 995 mm tall. The exterior design and engine position are inspired by the 1975 Honda RA272. Thanks to the compact form and lightweight engineering, the concept weighs just 405 kg.
The Honda Project 2&4 concept features a mid-mounted, RC213V competition motorcycle engine which has been modified to run on public roads. The low weight maximises the impact of the power of the engine, and that added with the low centre of gravity, ensures a great level of responsiveness, it is claimed.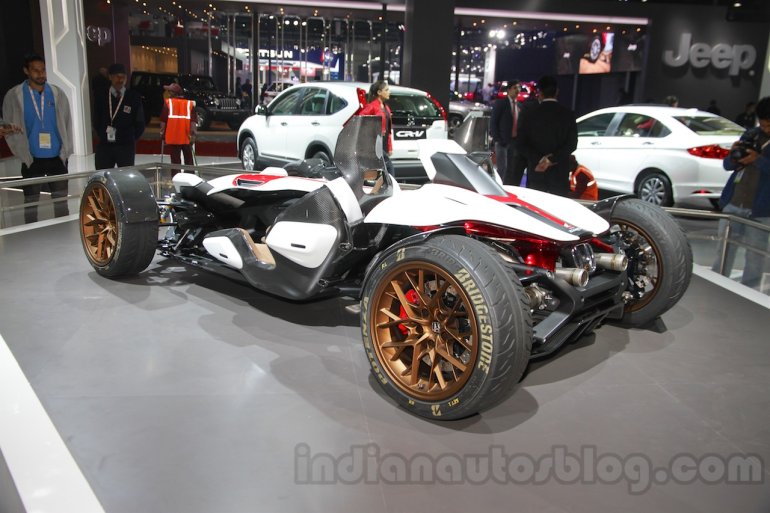 The open cockpit is suspended just above the road and features a 'floating seat' for the driver. Thus, the driver is very close to the road and gets the maximum thrill of the high-performance driving.
There are no production plans for the potential Ariel Atom rival as of now.