Seats can fold to form a bed.
The Honda N-Box Slash (badged as 'N/') is the fifth 'kei' car from the Japanese carmaker's home market-specific Honda N series. The N-One debuted in 2012.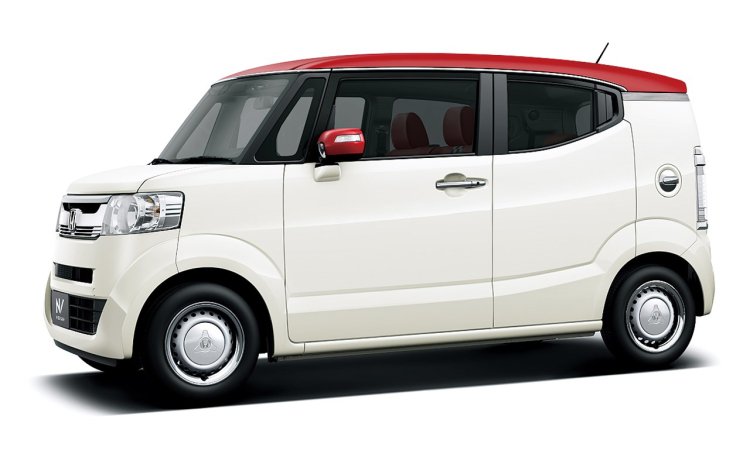 The boxy pocket sized SUV is full of retro styling and a tall stance, with a decent space on offer despite its small footprint. Scheduled to be launched in Japan on December 22, the interesting urban runabout is unlikely to travel beyond the borders of Japan since its built as per the country's popular kei car specifications. The little Honda is available in a variety of exterior colors with dual-tone options (contrast roof) as well.
Inside, a vertical dashboard attempts to offer the passengers as much room as possible while not compromising on features and functionality. The gear lever is mounted on the dashboard and interestingly, Honda has placed a speaker in the centre. Certain components are borrowed from other cars of the N family.
Trimmed in quality materials, the top-end variant gets leather upholstery, multifunction steering wheel and a large multimedia infotainment system. The interior can be specified in five different color themes.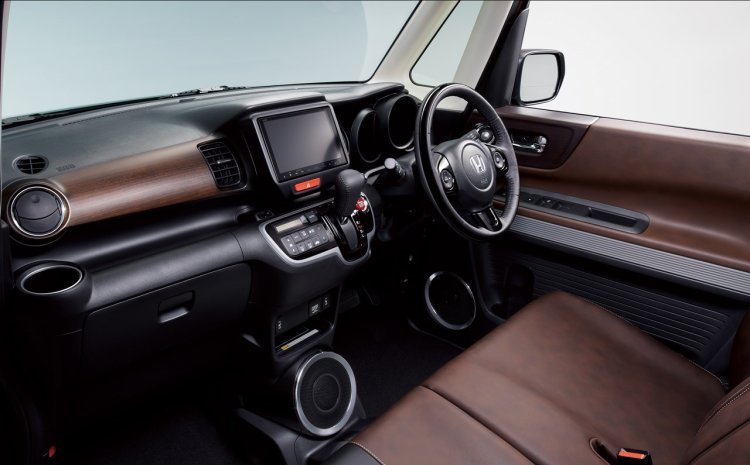 The engine specification are not given out, but Honda conceded that its tiny SUV will be powered by a turbocharged engine which is paired to an automatic transmission with paddle shifters (likely to be a stepped CVT). Being a kei car, the obvious choice of engine would be the N Series' 660 cc turbocharged three-cylinder powerhouse powering the front or all the four wheels depending on the variant.
Also read: Honda N-WGN unveiled in Japan
More details are expected at the time of launch. Competition would come from the Suzuki Hustler which is another pocket sized micro SUV.