August 2011 has been an astonishingly amazing month for Honda Siel India. First, the Honda City has reclaimed its top position in the B+/C sedan market.
The news sounds even better when you know that this little sedan is not offered in a diesel option and its competitors have diesel variant. In a market where diesel is cheaper than petrol and gains advantage every now and then with a petrol price hike, a petrol car outselling the diesel rivals certainly talks volumes of Honda's brand pull.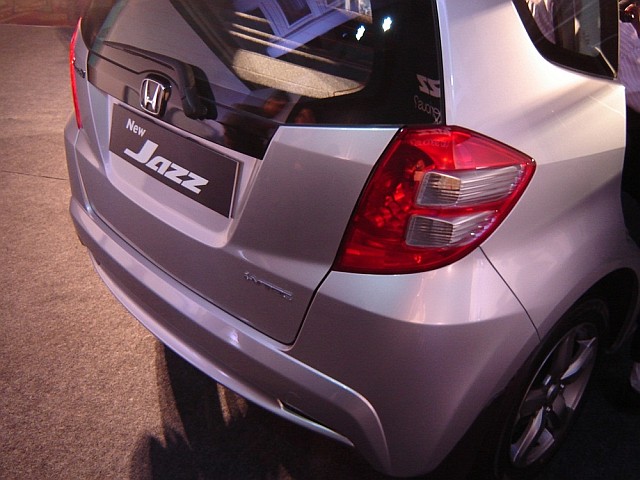 Just when we thought the news couldn't get any better, we had a look at the Jazz's sales figures and we were surprised to know that the Jazz sold 600 units in August. The last time we saw Jazz selling 600 odd units was way back in September 2010. Since then the sales of the Jazz were always below par, languishing at the bottom with the Chevrolet Aveo U-VA.
The reason for the decline in sales was pretty obvious – an extraordinary high price tag. However, like all Honda products, the Jazz had immense potential with its huge interior space, clever seats and fabulous fit and finish. However, the high price tag made sure that this car only attracted a very nice crowd.
Come August 2011, Honda announced the new Jazz with some minor exterior and interior changes. Surprisingly, the date of launch was chosen as 18th august - the very next day of the Swift launch. But little did expect that Honda was actually planning an assault on Maruti's little baby. Honda India slashed the prices of Jazz by over 1.75 lakh. The new Jazz was launched at an attractive price of just 5.5 lakhs. This puts the car bang in the middle of competition.
Of course, 600 units is a very small number compared to the rivals who sell anywhere between 4000-12,000 units. But it is an effective start nonetheless. In the next month, the Jazz needs to cross 4 digit sales for Honda's efforts to be truly rewarded.
Next month is going to be very critical for Honda Siel because the Jazz needs to climb to the top of list for B+ petrol hatchbacks in India. The product certainly has the capability, now it's all in the hands of the dealers.
Do you think the Honda Jazz will be able to outsell Swift petrol?