Both reminisce the original Honda Super Cub moped.
Honda has unveiled two new concepts that dig-up the memory of the Super Cub scooterette days, with the EV-Cub Concept and the Super Cub Concept, at the 2015 Tokyo Motor Show.
Honda EV-Cub Concept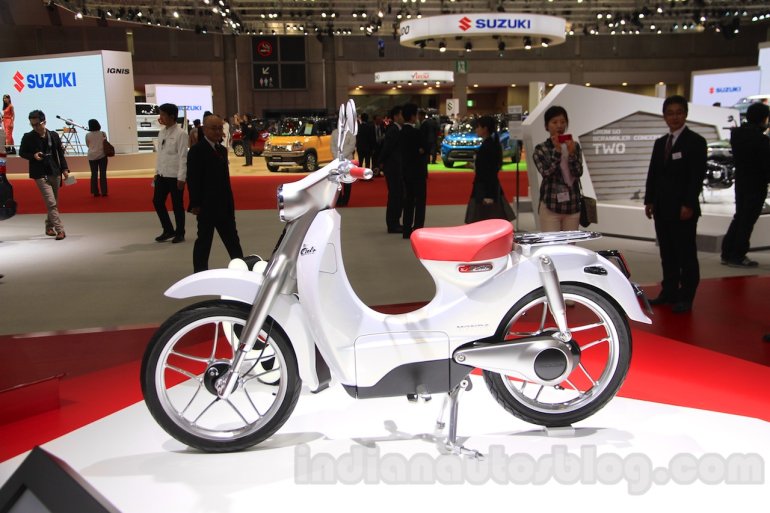 Designed to be a short-distance personal-commuter intended to be environment-friendly, the EV-Cub Concept carries the essence of the original Super Cub in terms of being economical and convenient to use. The electric moped has its battery positioned low at the centre, making it easy to mount and remove, while enabling the vehicle to achieve a low centre of gravity.
The concept has a plug within the leg guard that can be used to recharge the battery without having to dismount it, using household power outlets.
Honda Super Cub Concept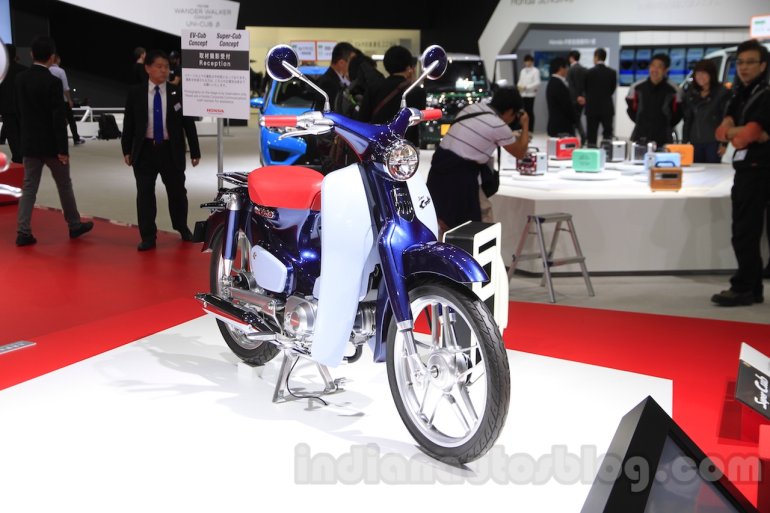 With the same product principles of the EV-Cub, the Super Cub differs largely in one aspect, the powertrain. Honda says that the Super Cub boasts of a highly fuel-efficient engine that offers a long travel range. The styling is said to be a softly curved version of the original Super Cub's design, offered in Candy Blue Metallic and Light Blue Pearl which again is reminiscent of the original model.