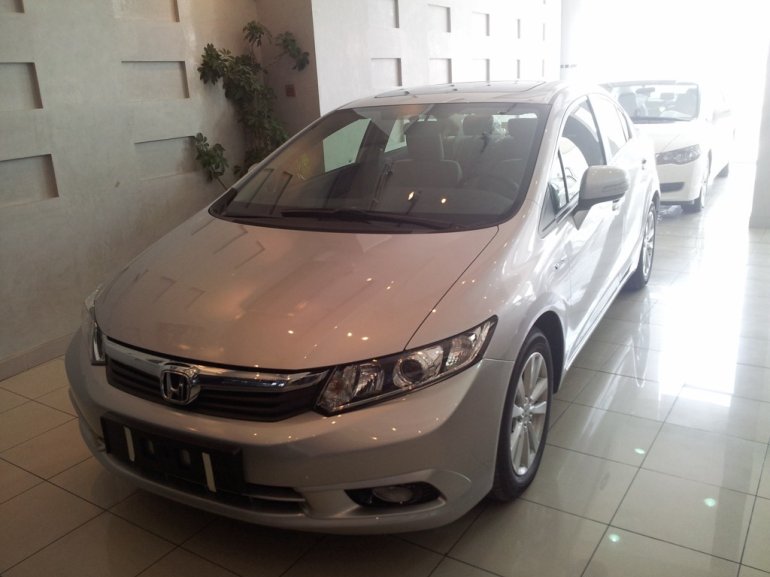 IAB reader Arjun Shrie who lives in the UAE dropped into a Honda showroom last week to get a glimpse of the new Civic that's just arrived at the dealers. The new Civic will come to India next year, perhaps with the same powertrain. Details are sketchy at this point, but here's Arjun's two cents on the new Civic.
The 2012 Civic is out in showrooms here in UAE but only limited number of cars are available. Just 30 vehicles have been supplied to all of UAE which will be sold on first come basis.
The limited numbers are due to the production crunch in Japan. I was told that the Civic is in high demand and 20 of them are already booked. By the time you are reading this, all 30 would have found Arab homes.
There is not much of a difference in the engine. Its the same 1.8-liter, 140 hp i-VTEC heart. The major differences are on the interiors and the body panels. Interior materials and textures have improved and it feels more upmarket now. The exterior styling is weirdly similar to the City from certain angles.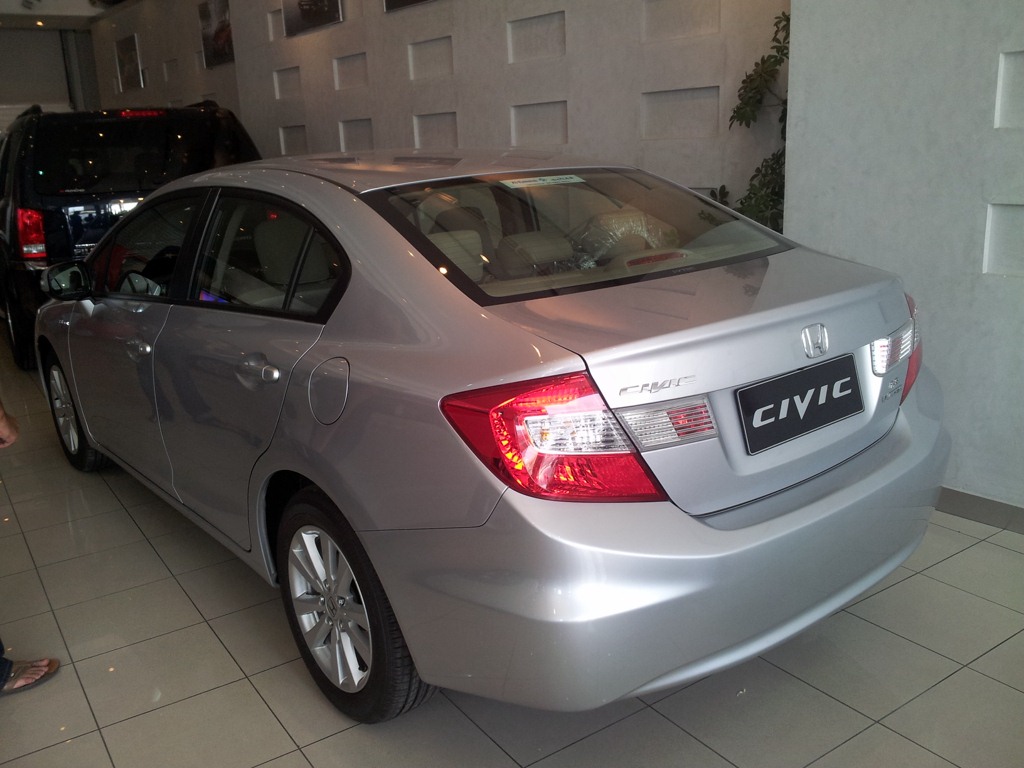 The interior remains plasticky with no soft touches. Note the multi-information display screen integrated into the speedo. As the name suggests, it shows all the vital information to the driver such as the fuel level, engine temperature, multimedia tracks, phone contacts, messages etc.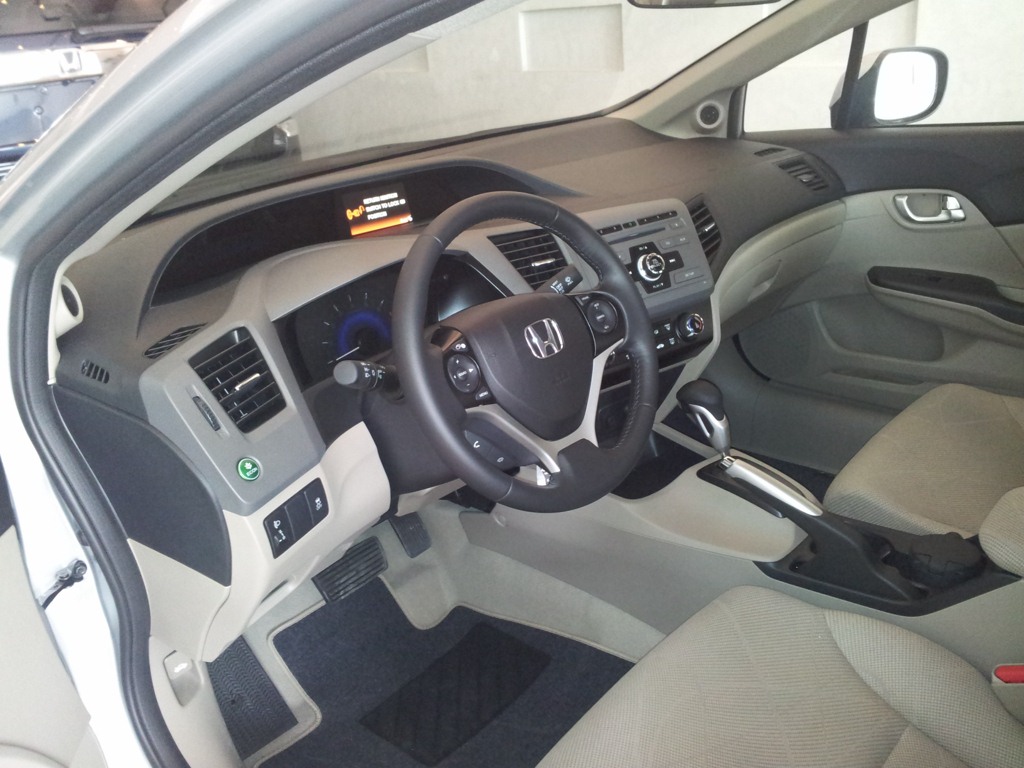 The new Civic is Bluetooth compatible. When you shift into reverse, the display on the top tier of the dash turn into a TV transmitting images from the camera fitted to the rear bumper.
The new Civic is available here in DX, LX, EX and EX-L. which will not be the case in India I guess. The silver car inside the showroom is the mid-range with all features except leather seat and few electronic gadgets. The maroon (below) is the basic DX version devoid of the bells and whistles. Chromed grille is a standard feature, India should love it too.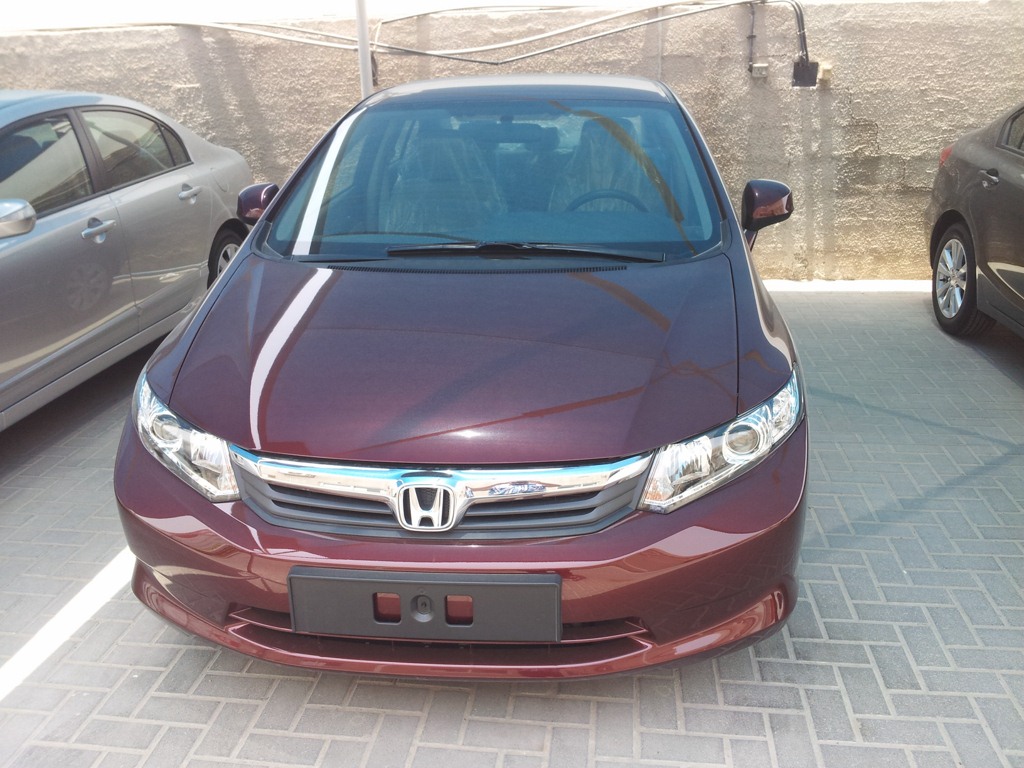 What I thought is interesting is the rice-paper trim on the door panels. Thinner A-pillars aid forward visibility, and new seats feel more supportive— mercifully, they have less-intrusive lumbar support.
The quality of the seats have also improved from the previous version. The new five-inch display is standard on all models above the basic DX trim level. Overall the new Civic feels wider and more spacious.