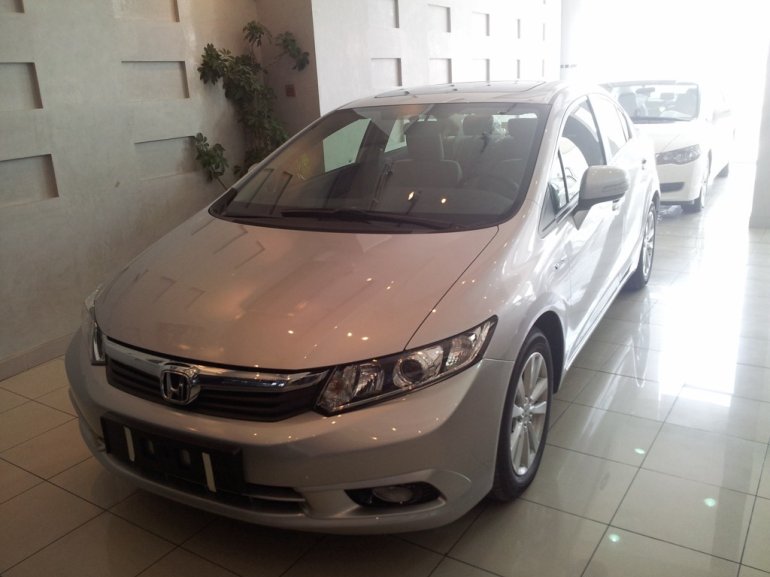 Honda unveiled the new 2012 Civic earlier this year and boy were they whipped for the new design. The Civic always conjures up images of a modern, class leading sedan that is radical and an eye candy to look.
Unfortunately, the new Civic's design was not at all impressive. Most international press gave the design a thumbs down.
See live images of the new Honda Civic from a Middle East dealer
Then came reports from the 'Consumer Reports', an organization in the US that reviews new products for the consumers, which stated that the new Civic is below par with its competitors. The organization questioned the ride, handling and performance of the new Civic. But more importantly Consumer Reports questioned the build quality (Honda's USP) which was not at all acceptable.
After listening to the criticism and looking at the dwindling sales figures, Honda has decided to facelift the Civic a year earlier than planned. Honda was supposed to facelift the Civic in 2014, but due to excessive criticism Honda will now facelift it in 2013. It will have to address issues like the ride, build quality and design in the new facelifted model for it to succeed.
Honda India has not revealed any plans to replace the current Civic in India. The current model is in existence since 2006 and is in desperate need of change. Sure, Honda India has cosmetically changed the model and provided feature add-ons but once a leader in the segment is struggling to ship even 200 units on a monthly basis. The market has swung the diesel way and the Civic has been hit bad.
The question is whether Honda India should bring the 2012 Civic in India or make us wait for the improved 2013 model?
[Source - AutoBlog.com]