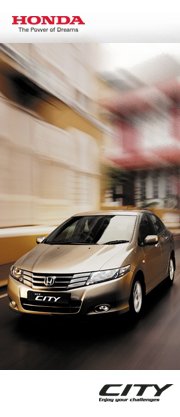 Some really good news for Honda fans. The Honda City which lost its top spot 3-4 months ago to other competitors, came back in the game very strong in July. The Honda City sold 4,092 units only second to Hyundai Verna which sold 4,724 units.
Last few months have been very troublesome for Honda Siel India. After constantly forgoing its leadership position segment after segment that it dominated, the company lost the most valued position that it had. It had to forgo its leadership position in the segment which it had dominated with the help of the City for donkey's years.
The reason was that competitors were offering better value propositions than Honda. The Vento brought German build quality with an affordable price tag to the table. Maruti Suzuki plonked a diesel engine in its SX4. And finally, Hyundai launched the new Verna which almost ate the City alive.
This came as a wake up signal for Honda Siel because the Honda City is the most successful car for the company. The company decided to aggressively price the City and started working on localization. At the end of the operation, there was a hefty price cut and the City's new price was 7.43 lakh.
Being a competent product which now had a very tempting price tag, the cash registers were bound to start ringing.
Last month, the City finally showed the much awaited improvement in sales. However, this month has been astonishing for the City as it nearly regained its top spot. The City fell short of 700 units and had to settle for a respectable second whereas Hyundai Verna enjoys the top spot.
But remember, the Hyundai Verna is sold in petrol as well as a diesel engine and the City isn't. That's a marked improvement for Honda. To compensate for the fluctuations in demand, the strategy of price slashing has worked. But how long will the energy hold out?
The company has already started working on the diesel engine for the Honda City and its other models. The future, with the help of diesel power, certainly looks bright for the City.