The Low Cost Green Car regulation introduced by the Indonesian government this year is similar to the excise benefits the Indian government offers to a "small car." The luxury tax on the vehicle is waived if the car is installed with a 1.2-liter petrol engine (or 1.5-liter diesel engine) and can drive for a minimum of 20km on a liter of fuel.
If such a regulation was passed by the Indian government, the Honda Brio would breeze through, thanks to its 1.2-liter i-VTEC engine.
However in Indonesia it fails to meet the stipulation as the engine on the Indonesian car is a 1.3-liter unit.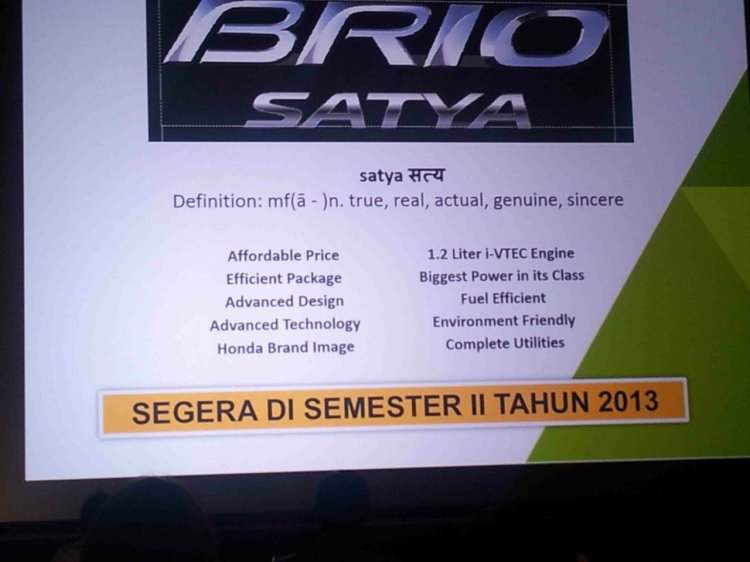 To make an opportunity out of the LCGC program, Honda has finalized a 1.2-liter variant branded as the 'Honda Brio Satya.'
'Satya' is a Sanskrit word. Before we could give you the essence, in comes Mr. Jonfis Fandy, the marketing director of Honda Prospect Motor (Honda's Indonesian subsidiary) to do the honors! -
Satya itself contains the definition of true, real, actual, genuine and sincere. So that means, Satya is faithful. Satya is a word that accompanies loyal customer focus and anywhere he goes, so we called it Satya.
The presence of the Honda Brio Satya in the vehicle registration records at the Ministry of Industry has also been confirmed by the company.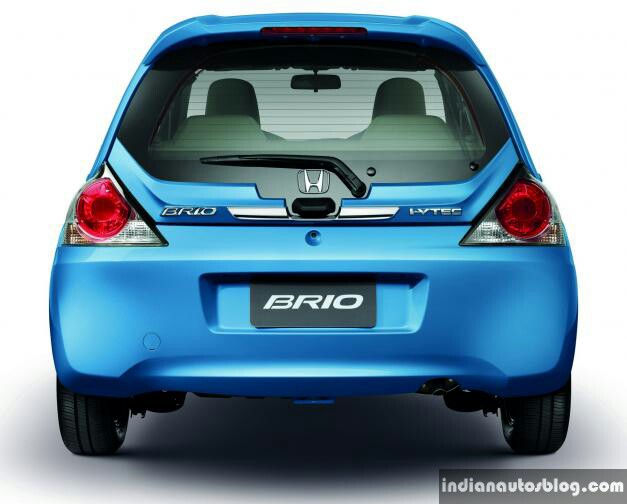 According to a source close to the company, due to performance reasons, Honda zeroed in on the higher displacement 1.2-liter unit. Competitor models such as the Toyota Agya and the Suzuki Wagon R use a 1-liter unit that aren't as powerful. The 1.2-liter has a class leading power output of 88PS in India making the Brio a very peppy city car. The power output of the Indonesian model isn't published on the presentation, but the higher power to weight ratio should give it good drivability. Another unanswered question is the sourcing point of the 1.2L engine. As the Indian plant is producing this engine with a very high percentage of localization, will it export?
Five variants of the LCGC Brio have been registered with the Ministry - Honda Brio Satya DD1 1.2 A MT, Honda Brio Satya DD1 1.2 S MT, Honda Brio Satya DD1 1.2 E MT, Honda Brio DD1 1.2 S AT, and Honda Brio DD1 1.2 E AT. The Brio Satya will premiere at IIMS 2013
[Source - Meredeka.com]