Some accessories available in India without the Modulo name.
The Modulo variant of the Honda Brio and Brio Amaze (simply 'Amaze' in India) have made their local debuts at the Philippines International Motor Show 2014 (CAMPI 2014).
Honda Brio Modulo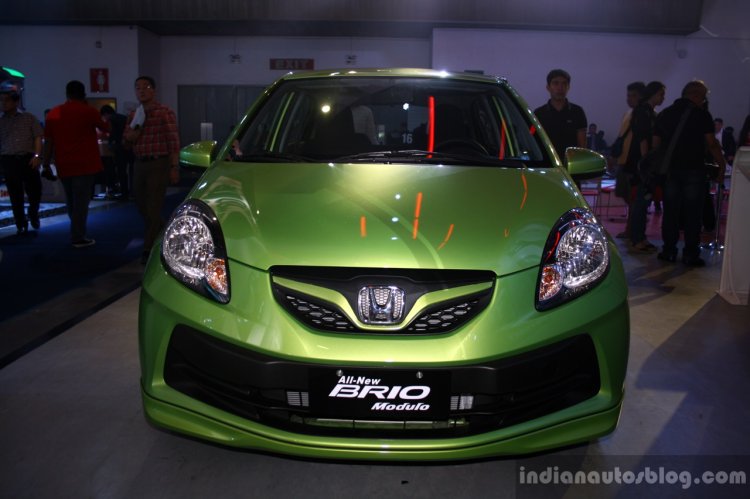 The Honda Brio Modulo gains sportier elements like body skirts all around, rear diffuser and roof-mounted spoiler. The show car featured steel wheels with hubcaps instead of alloy wheels, perhaps to offer the customer an option of purchasing an aftermarket set.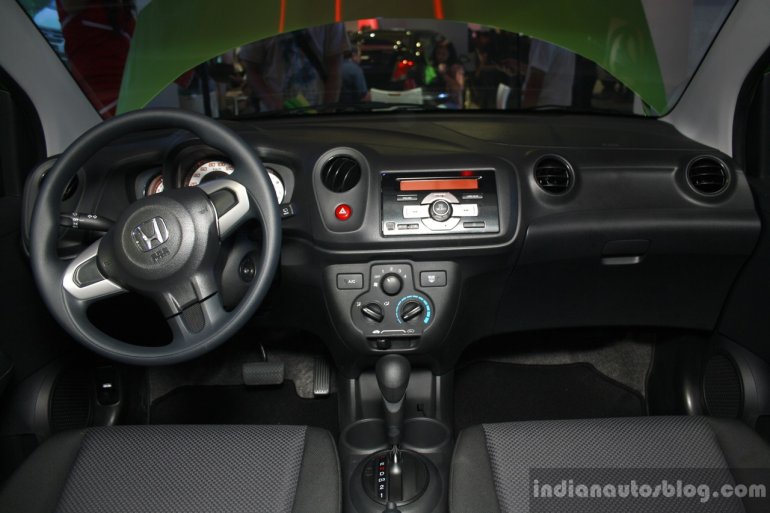 The full black interior remains untouched and the seat fabric features a dual-tone finish. Length - 3,610 mm
Width - 1,680 mm
Height - 1,485 mm
Wheelbase - 2,345 mm
Competitors: Hyundai i10, Mitsubishi Mirage
Price: Php 5.99 million (around INR 8.17 lakhs) to Php 7.19 million (around INR 9.81 lakhs)
Honda Brio Amaze Modulo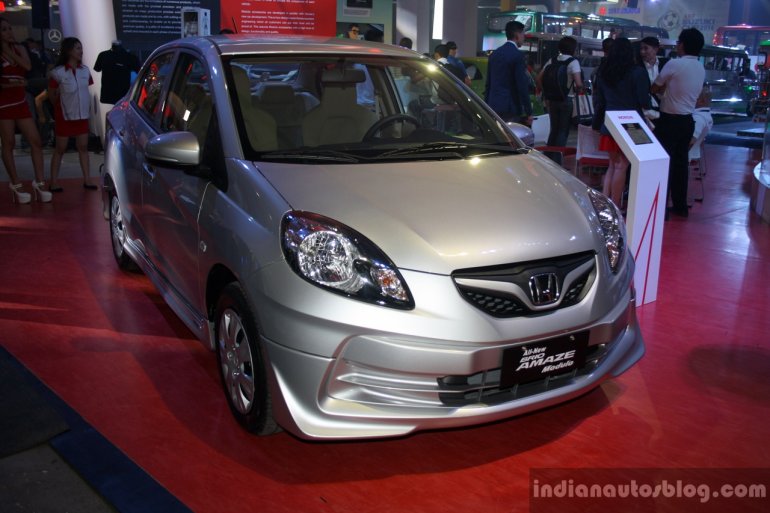 The Honda Brio Amaze Modulo is similar to its hatchback sibling in terms of accessories except that it has a boot-mounted rear spoiler. The accessorized compact sedan too lacks alloy wheels and the interior remains same as the regular variant.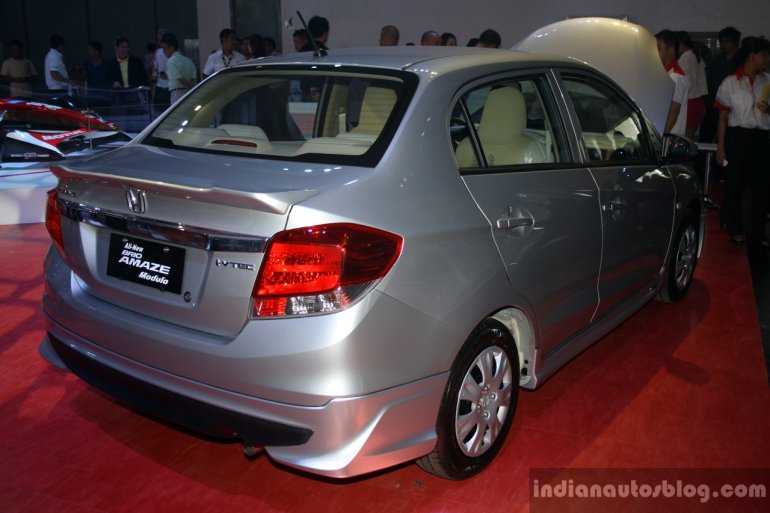 Mechanically, the duo stay intact which means the Filipinos get a 1.3-litre four-cylinder petrol engine mated either to a 5-speed manual or an automatic gearbox. The motor is capable of 100 PS and 127 Nm of torque.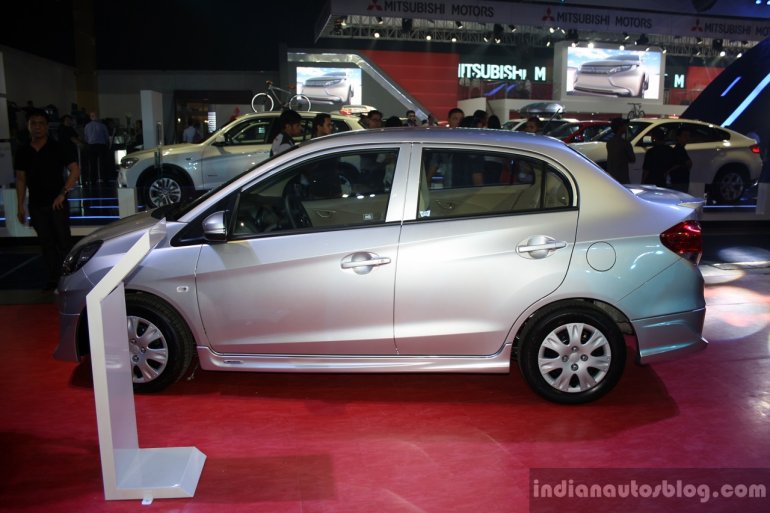 Length - 3,990 mm
Width - 1,680 mm
Height - 1,485 mm
Wheelbase - 2,405 mm
Price: Php 6.29 million (around INR 8.58 lakhs) to Php 7.69 million (around INR 10.49 lakhs)