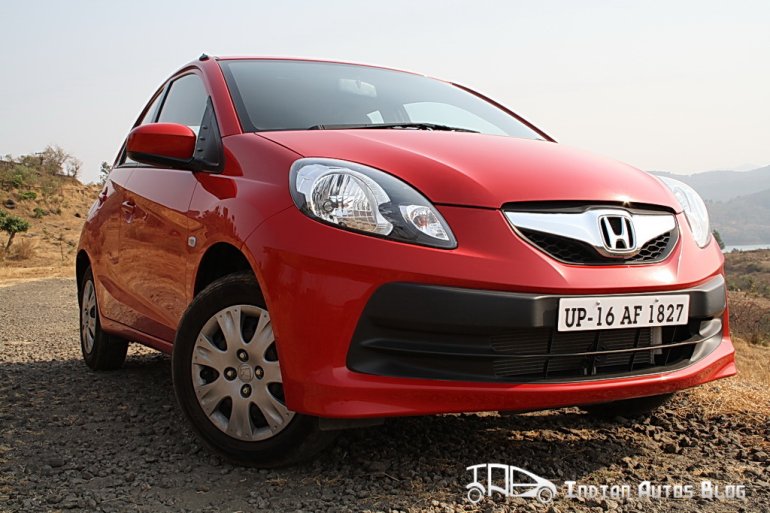 There is a lot of buzz in the Brazilian auto market with the recent announcement of the new Volkswagen Gol and Hyundai HB20. Of course, the Etios is already having its own party over there, while the Volkswagen Up! is padding up to head to the middle.
All these new hatchbacks have unnerved Honda in Brazil. In this situation, the knight in shining armor will be the Honda Brio.
Honda Brazil plans to introduce the Brio in the domestic market. More importantly, it will be manufactured in Sao Paulo plant making Brazil the third destination in the world to manufacture the Brio.
Honda will shift some part of the Honda City's production to the Argentinean plant to make room for the Brio. The Brio will be produced alongside the Fit hatchback  (Honda Jazz in India).
The Sao Paulo plant currently produces 620 cars a day. The Japanese automaker has plans to extend it to 700 when the Brio is launched in Brazil.
The Brio was developed by Honda in Thailand for the emerging markets. The idea was to bring out a small hatchback for urban usage with very fuel efficient engines. Initially the media reported that Honda has limited ambition with respect to the availability, but over time, we may see the Brio in many countries.
The Brio's ideal for Brazil as long as Honda manages to increase the trunk space. Honda will also need to make the Brio's 1.2L petrol engine to make it compatible with ethanol and lend it the AT option.
We will keep a tab on how Honda Brio does in the Brazil market. Stay tuned for more!
[Source: car.blog.br]