The Honda Amaze is late to the party, but it arrives with all its guns blazing.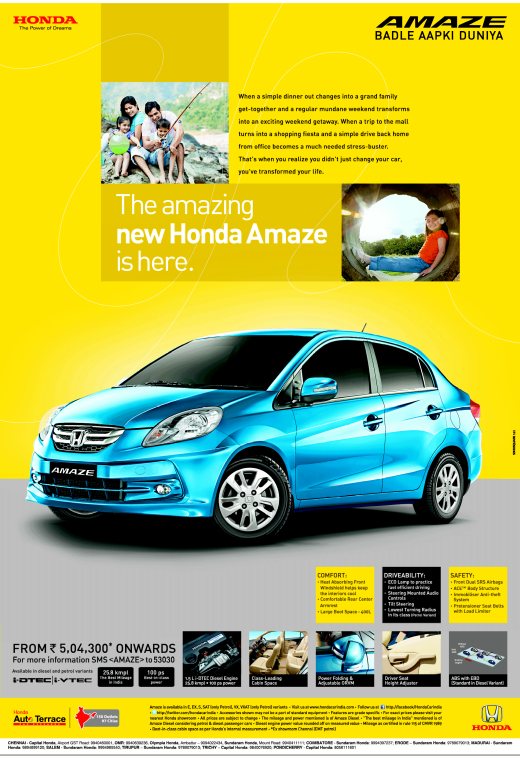 The first diesel Honda in India has managed to garner over 6,000 bookings so far. Prospective buyers are continuously thronging Honda dealership across the nation and its only a matter of days before the number of orders touch the 10,000 mark.
In some cities, the waiting period for the Amaze has already been stretched to 2 months! Meanwhile, Honda Cars India has launched their print advertisement campaign with a full front page ad on all the leading dailies. TV commercials for the first time in Honda Cars India's history are featured in regional languages.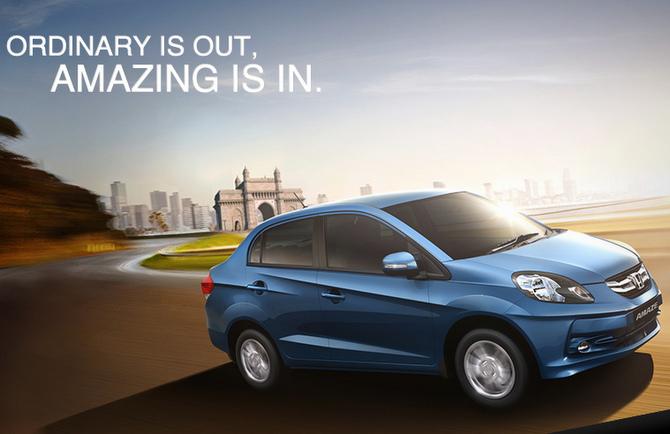 The tagline for the Amaze ad campaign in Hindi is "Badle Apki Duniya" (Change your world). The Honda Amaze website says "Ordinary is out, Amazing is in."
The Honda Amaze is priced at Rs. 4.99 lakhs (ex-showroom Delhi) for the petrol variant while the Diesel variant starts at Rs. 5.99 lakhs. The pricing is a little on the premium side compared to the Swift Dzire but Honda compensates with extra power, extra space and a record setting fuel mileage.
[can't see the video above? Head over to Youtube]
The launch of the ad campaign is expected to increase the footfalls at the showrooms.
[Source: epaper.timesofIndia.com]