Honda Motorcycles & Scooters India (HMSI) registered its best-ever monthly sales in September 2014, selling more than 4 lakh units.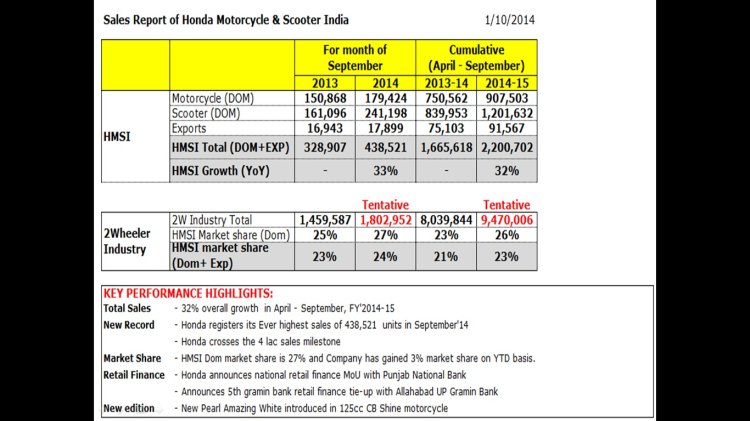 The company registered a 33 percent growth in September 2014 compared to September 2013, selling 438,521 units compared to 328,907 units last September. The first half of this fiscal year has also seen HMSI sell more than it ever has, recording sales of over 22 lakh units.
For the period between April and September 2014, the company's overall market share in India has also risen to 27 percent, taking it 3 percent closer to its former partner and present rival Hero Motocorp.
The sales rise came majorly from scooters. HMSI sold 241,198 units compared to the 161,096 units it had sold last September. As for motorcycles, sales went up from 150,868 units to 179,424 units this September. Exports also went up marginally from 16,943 units to 17,889 units in the same period.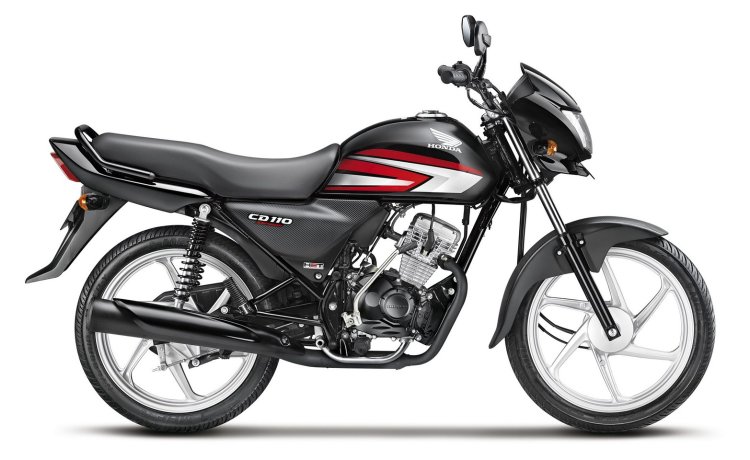 The company has gone all out of late to take the fight to the doorstep of Hero Motocorp. One of its primary tasks this year is concentrating on the rural market, with 70 percent of all new dealerships in 2014 scheduled to come up in rural parts of the country.
This would take HMSI's overall touch points across the country to around 3,800. Part of its push into the hinterlands was to introduce mobile dealerships that also act as service vans.
HMSI's record sales in September 2014 - Press Release
[Can't view the document? Head to SlideShare]