The Hero Leap is an electric hybrid scooter concept that made its debut at Auto Expo 2012.
[Can't watch the video? Head to Youtube]
About a year and a half later, we don't have any updates on whether its heading towards production or was just a short-sighted concept designed to get eyeballs.
Without indulging in speculation, we're presenting a video which explains the futuristic scooter's noteworthy features.
For starters, the Leap adopts an edgy design philosophy which is not observed on any scooter currently on the market. The appearance is suggestive that there's something radically different under the skin. The large LCD instrument display gives away the scooter's hybrid hardware.
The Hero Leap has features that improve practicality such as adjustable seat, wide underseat storage, luggage compartment in the front apron, dual LED lights, DRL and front disc brakes.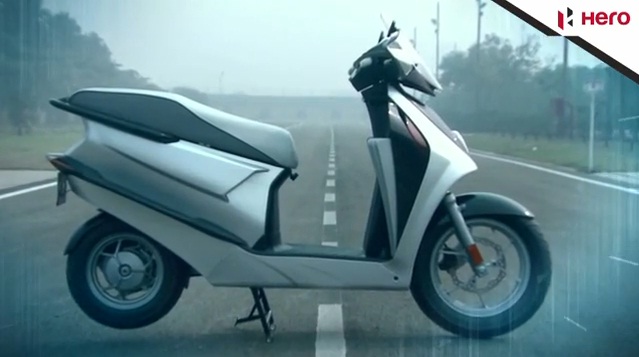 The Leap is a serial hybrid scooter with a rechargeable battery management system which is paired to a petrol range extender. Performance stats are not discussed but expect commendable fuel economy and emission levels.
The scooter features a very unique drive chain case that doubles up as swing arm for the rear suspension. The location of the rear suspension mount is unique too.
While the Indian scooter segment is promising, the scope of an electric hybrid scooter (read as an expensive lifestyle product) is relatively limited. A strong support from the government is needed to promote such green two wheelers.
Nevertheless, if India opens the door for hybrid scooters, Hero won't be caught off guard.