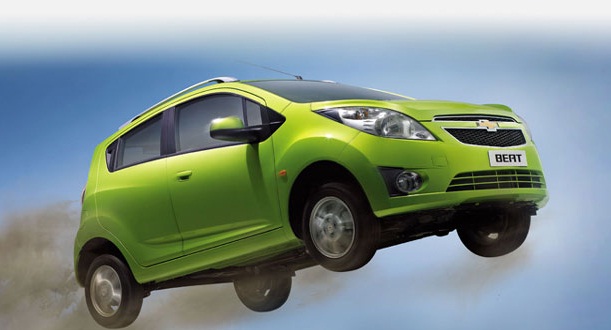 General Motors India announced a few days back that their engine plant at Talegaon will become operational by November this year. GMI had invested big money on this plant & is confident that it will further strengthen their foothold in the Indian Market.
This flexible engine plant can manufacture both Petrol & Diesel engines simultaneously. The plant is capable of manufacturing upto 160,000 engines per annum. Come November & the first engine to roll out from this plant will be the 1.0 liter diesel engine for the Beat.
GMI had not launched the diesel Beat alongside the Petrol version earlier this year as the engine plant was not ready. The company wanted to produce the diesel engine locally to keep the costs down and launch the diesel variant of the Beat at a competitive price tag. Expect the diesel Beat to go on sale in January 2011.
GM will also be manufacturing the Multijet diesel engines that will power the next gen Aveo siblings at this plant. So you can expect those cars to be pretty well priced too.
Meanwhile GM is very happy with its sales in the country. The company has a target of selling 1 lakh units this year as opposed to 69,579 units last year & has already managed to sell 68,000 units in the 1st half of 2010. The opening of this plant means that we can expect many well priced Chevy's in the future which will further push the sales of GM.
Source - Deccan Herald