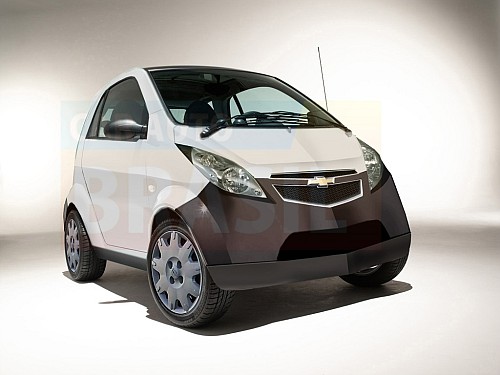 General Motors India is trying to get the most out of GM's joint venture with Chinese auto majors, Shanghai Automotive Industry Corporation (SAIC) and Wuling. GM India is already developing the GM-SAIC range of LCVs to be launched in India by 2011.
Now after SAIC acquiring 50% stake in General Motors India, GM India has access to the product line of GM, SAIC as well as the GM-SAIC-Wuling Automobile Company. The Chinese have their arsenal loaded with low-cost economical cars but they do not have a small car that can rival a Tata Nano. But GM-SAIC, it seems, has developed to an extent, a Nano rival.
Timothy E Lee's [President (International Operations), GM] comment on Nano rival from GM -
We will look at every market segment and I wouldn't rule out anything.
GM had earlier announced that it would begin production of its new entry-level car in its Talegaon plant in the first half of 2012. With a 'potential Maruti Alto-slayer' Chevrolet Spark 800cc on the cards and the successful Beat, GM India has space only for a lower entry level car in its line up.
The new small car can be expected to sport the Chevrolet badge and carry GM Chevrolet's new design theme as found in the Chevrolet Cruze and Beat. Surely the new entry level car can't beat the Nano if has got the looks alone, it needs to offer refinement and reliability which are the Nano's clear weaknesses. And if a GM can plonk in a diesel motor, the small car could do deadly business.
With Tata Nano's fully operational Sanand plant producing a Nano every minute and the very potent Nissan-Renault-Bajaj low cost car in the works, GM-SAIC better be very serious about their new small car.
Source: Economictimes