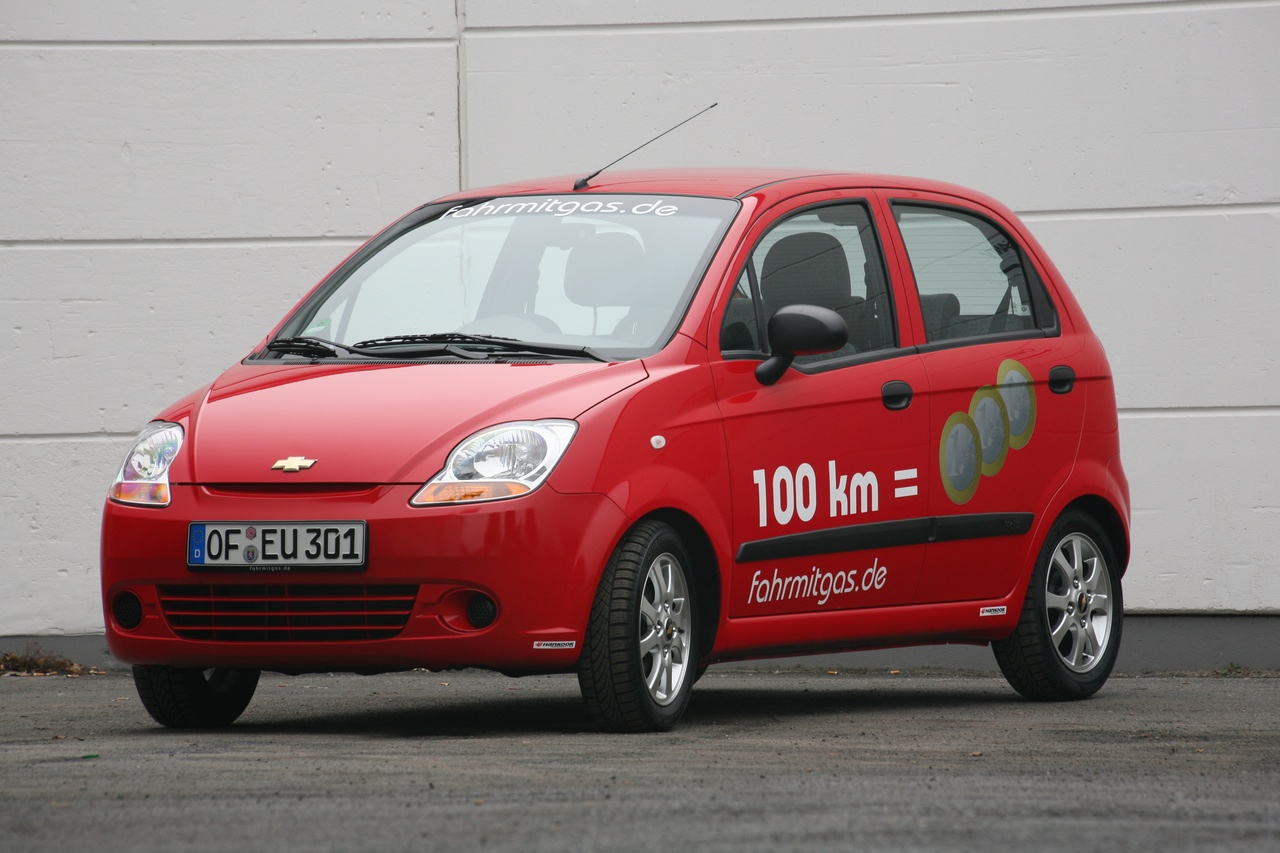 General Motors is planning to launch an all new version of its popular Spark hatchback. General Motors hasn't yet revealed any specifications of it but we expect it to be out soon.
This new variant may come with an 800 CC engine. Currently the Spark comes in four variants, 1.0L, PS, LS and top end LT.
We already saw this one coming. We've earlier reported on the LPG Spark variant, along with the Chevrolet Cruze and Chevrolet Mini India plans.
General Motors is not stopping with downsizing engines and prices. They have their diesel agenda well planned out and sources tell us that a 1.4-liter engine will service the Aveo and U-VA very soon. These engines will also power future cars from Chevrolet, probably the Indian Cruze would get it. The Talegoan plant is a high capacity facility, and will start functioning next year.
Pictured- Chevrolet Spark LPG Kit from Farhrmitgas