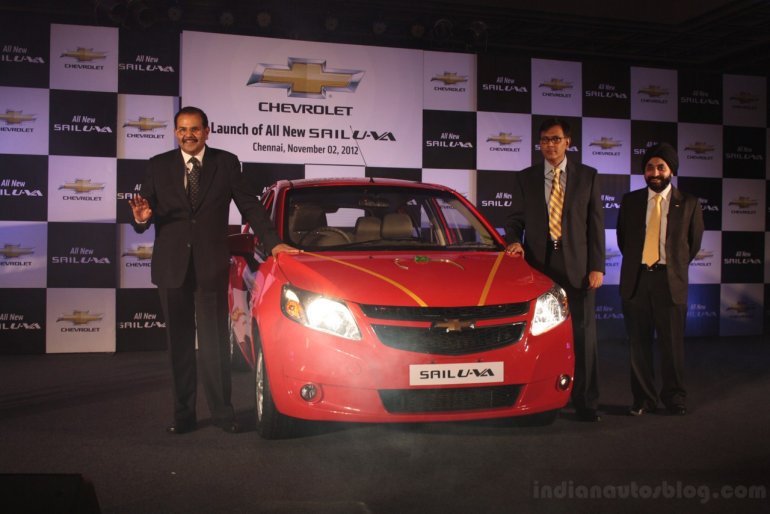 GM has turned down the prevailing rumors over the health of its relationship with its Chinese partner SAIC Motor Corp.
Stressing on their ability to produce low-cost cars, which is critical to the company's plans to bring in decent cars at affordable prices to cater growing middle class buyers in the South Asian markets, Mr. Bob Socia, GM China's chief said, "Products we're producing out of our joint-venture operations with SAIC serve up very well in emerging countries."
SAIC reversed its stake in GM India from 50% to 9% in October, partly as a result of slump in GM India's sales in the first half of the fiscal. It proved costly for the partners to convert two low-cost small cars (Sail twins) they sell in China into right-hand-drive versions for India.
Nevertheless GM says that the Shanghai-based state-owned automotive group will continue to help GM develop "value cars" for India and other emerging markets in the South Asia.
This brings a sigh of relief to Chevrolet India, as GM India already went knee deep in their strategy of introducing few cost-effective cars from the SAIC stable. The Sail U-VA is already here, which is to be followed by a three-box sedan version. Next in the line is a seven seater MPV, Wuling Hongguang, rechristened for India as "Enjoy".
GM India bets big on these three SAIC cars. The Sail U-VA's launch is a step in right direction to have a bite of the premium hatchback pie. Its sedan version will occupy the vacuum in the 7-9 lakh segment that was created by phasing out the Aveo sedan.
The Chevy Enjoy, which was showcased at the 2012 Delhi Auto Expo is the company's new talisman to crack the bloating MPV market, which is overwhelmed by the entry of the Ertiga, Evalia and Quanto.
Killer pricing for the Enjoy is a must in order to compensate for the lack of brand credibility and to avert a possible debacle.
[Note: This article was written by our intern Mr. Dhiyanesh Ravichandran]
[Source: Indianexpress.com]