GM India announced last evening that it will hike the prices of its entire model lineup starting from the first week of June. The move is to tackle the increasing transportation costs which were triggered by the inflating diesel price.
Mr. P. Balendran, Vice President, GM India stated, "We have decided to increase the prices of all our vehicles upto Rs. 10,000 depending upon the model with effect from the first week of June on account of increase in transportation costs/logistics due to hike in diesel price. In percentage terms, the increase goes up to 1.5 per cent depending on the model."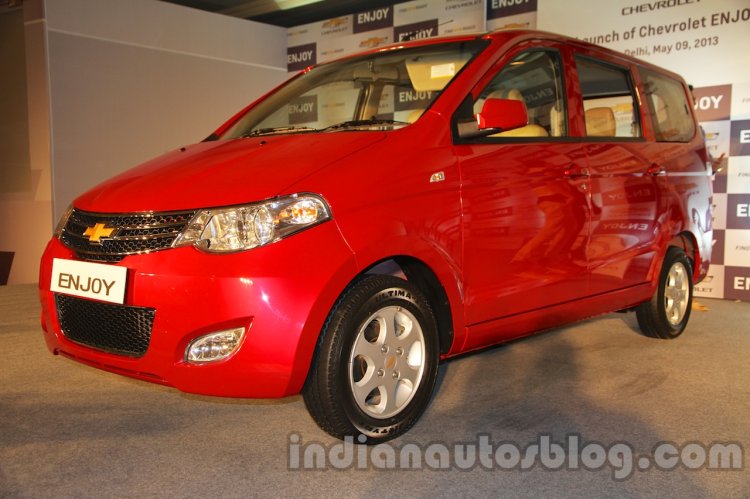 GM India is still in the process of launching the Chevrolet Enjoy in 13 important cities phase wise. By the time of the Chennai launch on Monday last week, seven cities were covered and six were remaining.
The increase in the price is marginal but it strikes GM at a time when market conditions are adverse. Newly launched products like the Sail U-VA, Sail notchback and the Enjoy are expected to be affected by this move.
However, GM India has the three year Chevrolet Promise free maintenance plan which appeals to a prospective customer. The plan needs the customers to pay a marginal fee at the time of purchase of the car, and in return it offers free scheduled maintenance for 3 years/45,000km. In case of the Enjoy diesel, a customer needs to pay Rs. 30,499 for the Chevrolet Promise.