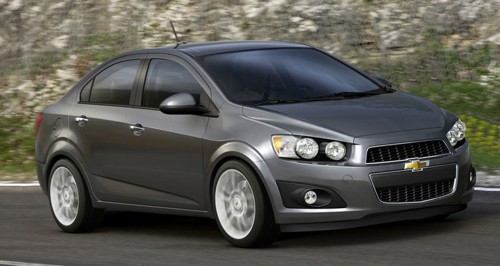 An interpretation of new Aveo which according to reports will be the replacement in 2011
GM India is planning to phase out the underperforming Chevrolet Aveo from the Indian market. GM will bring the next generation Aveo into the market next year (T type car of the 300 series platform) and it will most likely replace the current Aveo.
GM India has confirmed the existing Aveo will not receive any further upgrades or new powertrains this year. The company just introduced a CNG variant of the Aveo during the Auto expo. It seems the electric powertrains, which according to the company is suitable for application on small cars, won't be transplanted into the Aveo.
Source - ET