GM Technical Centre-India in Bangalore in cooperation with GM's new engine plant in Talegaon will equip its upcoming small cars with the 1.2-liter SMARTECH engines, which it revealed today.
The new engine will debut on the Chevrolet Beat next month followed by other models this year. The fuel economy and refinement are better on the SMARTECH engine. The ARAI figures have not yet been revealed, but once the new Beat is out on the market, we will get to learn about the margin of improvements.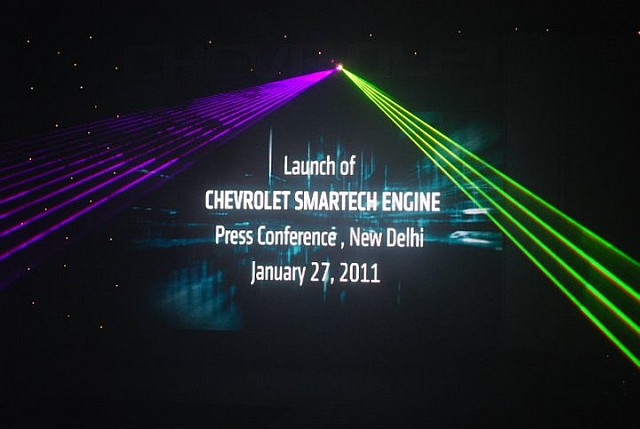 Press Release
General Motors India Introduces Locally Developed SMARTECH Engine Will Power New Products Built and Sold in India
New Delhi: General Motors India launched its new locally developed, state-of-the-art SMARTECH engine today at a ceremony presided over by General Motors International Operations President Tim Lee.
According to Lee, "India is a key market for General Motors. We are focused on leveraging our unmatched global resources as well as our growing local capability to develop segment-leading vehicles and power trains in India for India."
The 1.2-litre SMARTECH engine was created by the GM Technical Centre-India in Bangalore in cooperation with GM's new engine plant in Talegaon. It will be produced at the Talegaon facility for a range of new models offered by GM in India.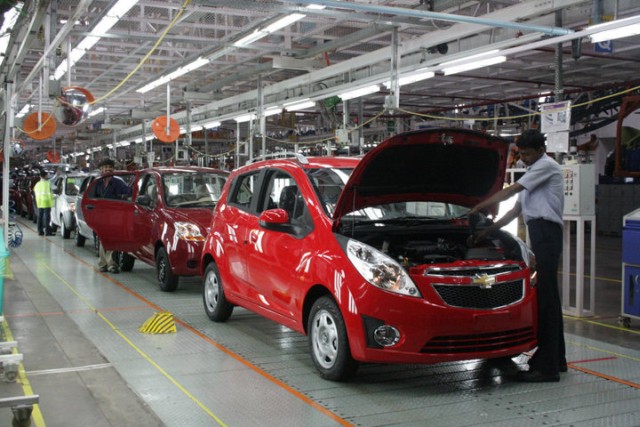 "Our new engine is the result of an enormous R&D effort and thousands of hours of design, validation and testing. It incorporates engineering changes which optimize engine performance for Indian conditions through innovative design techniques," said Karl Slym, President and Managing Director of General Motors India. "The engine demonstrates the true potential of GM's engineering and manufacturing capability across India."
The SMARTECH engine features aluminum cylinder heads, deep skirt cylinder block and lightweight pistons with low tension rings, which decreases weight and maximizes fuel economy. The engine also features a DOHC valve-train with direct acting valve actuation to further improve the efficiency, a long runner plastic intake manifold for good low-end torque and lightweight counterbalanced crank shaft for great NVH.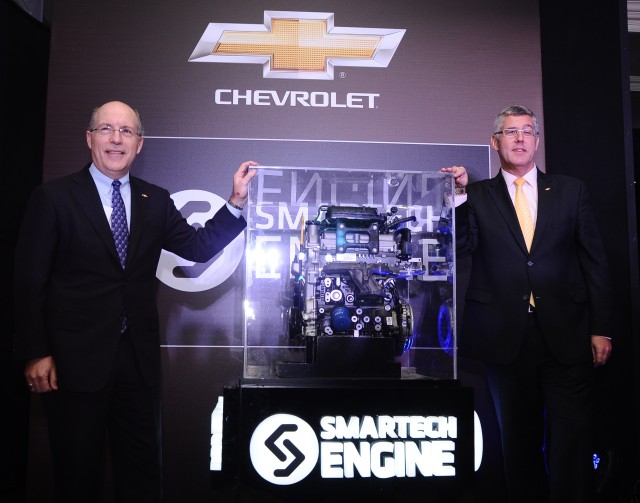 The engine has a maintenance-free inverted tooth timing chain drive system. The chain links engage at a lower impact speed, which decreases the noise generated for quiet operation. The 1.2 litre SMARTECH engine delivers uncompromised power and durability in a small package size. Durability is ensured through the application of an epoxy coating on the cylinder block and anti corrosion coating on cam cover baffles, and the use of stainless steel core plugs and bay to bay ventilation. Extensive testing and validation were carried out in India to guarantee top-of-the-line performance in all vehicle models that will adopt the engine.