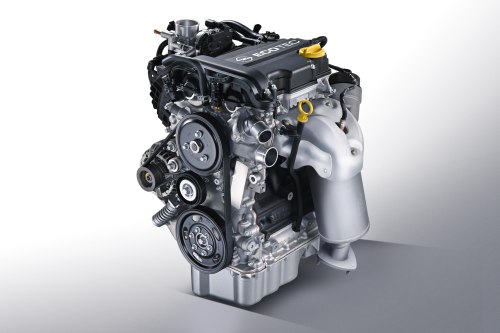 Many of GM's future engines and gearboxes are developed at the Bangalore powertrain center
Today in Bangalore, GM India launched the automatic transmission of the Cruze diesel sedan at 13.45 lakh rupees (ex-showroom Delhi). Before the commencement of the event, GM sent us on a tour of their powertrain facility where it developed engines and gearboxes for some of the world's popular Chevrolets like Malibu, Escalade hybrid, Volt and Captiva.
The technology centre is currently working on engines of 0.8-6.6 liter engine size range, both in petrol and diesel forms. The engineers are also at work on hybrids (mild, full and plug-in) and fuel cells. GM's ultimate destination, it claims, is fuel cell technology which offers the perfect deal, both in performance and emissions.
In their presentation, one of the slides suggested GM was working on a 1.3-liter diesel engine. This locally manufactured engine could be transplanted into the T300 (Aveo replacement overseas) which arrives in India in 2011.
Automatic transmissions have gained rapid acceptance in US and in China, it is in high demand. India could be the next to follow says GM which explains how automatic transmissions have the ability to deliver a consistent mileage figure over time compared to the manual transmission which needs more driver effort and delivers inconsistent mileage. The latter is cheaper, but the former is the future, it believes.
For obvious reasons, GM did not take us on a complete tour of the building and did not permit photography or entry at certain points. We spent just about the correct time to learn what they wanted us to, while not being able to extract anything extra from the employees explaining to us about the technologies and hardware. The powertrain facility employs about 700 engineers and has a million display monitors!
We could not get any idea on what currently GM is developing for future vehicles, except for the fact that next generation powertrains were being worked on in that building. The powerpoint presentation, in the beginning of the visit and the manner in which the engineers spoke to us pointed to EVs and hybrids. The facility looks capable of designing new and advanced powertrains, and that is what they were secretly doing on minimized windows while we twisted, turned, ducked and peeked into the work stations of the fully-aware CAD engineers, who giggled amongst themselves at our failed attempts!
GM Technical Center Image Slideshow
If you are unable to view the slideshow above, visit the GM Technical Center India Image Gallery directly