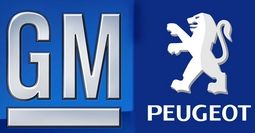 The French labour minister accidentally confirmed on a local radio show that GM and Peugeot Citroën (PSA) have started initial talks about a joint venture. The good news is that the talks have intensified and GM is considering purchasing 7% of PSA. The bad news is that previously speculated partners Fiat-Chrysler are out of the table. As a result, Fiat Chrysler is looking for an additional partner to help share production and development costs.
If GM-PSA deal goes through, General Motors will purchase 7% of PSA but cannot purchase further shares in the future unless given permission from PSA. The two companies are likely co-develop engines, transmissions and platforms that would be used by Peugeot/Citroën and Opel/Vauxhall. The idea is to enjoy operating efficiencies through this partnership, going beyond a single vehicle collaboration.
Coming back to Fiat-Chrysler, CEO Sergio Marchionne has stated that the two automakers are continuing to search for a third partner. The two potential candidates for this JV are Suzuki and Mazda.
While Suzuki is still healing its burnt hands from the VW partnership, the company actively does business with Fiat across the globe and has excellent ties with the Italian manufacturer.
Mazda is also actively seeking a partnership as it seeks to move production out of Japan to counter the strength of the yen. After showing fourth straight year of financial losses, Mazda has realized that it may not survive the future alone. Slim profit margins and unfriendly domestic currency has resulted a a net loss of $1.29 billion for 2011.
Which is a more suitable partner for Fiat-Chrysler – Suzuki or Mazda?
Source: leftlanenews.com & Caradvice.com.au