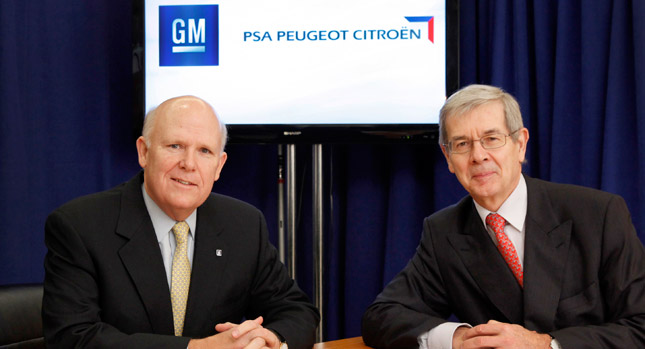 If you have been tuning into IAB, this shouldn't come as a surprise. After countless speculations, General Motors - world's numero uno manufacturer has officially tied the knot with Peugeot-Citroen, Europe's second biggest manufacturer.
What's the Deal?
 General Motors will pay around $400 million for a 7 percent stake in French automaker PSA Peugeot Citroen.
Deal will make GM the second largest shareholder in PSA, after the Peugeot family, which holds around 30 percent.
The shares won't give GM any governance rights over PSA
The deal is expected to close and take effect by the second half of this year.
Why did they do it?
GM's European operations has been constantly bleeding money. Money-losing German Opel unit needs the support of PSA for a new product direction.
PSA is under heavy debts. It needs to support of a big manufacturer to develop new technologies and products.
What will come out of it?
Two pillars around which the deal is built: platform sharing and purchasing.
By merging their $125 billion in purchasing power they hope to keep supply costs down.
Synergies resulting from the alliance will save approximately $2 billion annually within about five year
Joint development efforts will focus initially on small and midsize passenger cars, MPVs and crossovers.
The carmakers may also develop a new common platform for low emission vehicles, with the first model expected to debut in 2016.
[Source: Insideline.com]