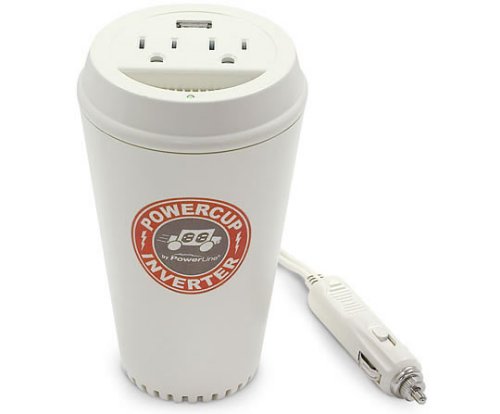 If you have driven a Maruti 800, you know that one bump, and the coffee spills all over from the cup in the cup holder. If you have ever wondered why Maruti ever equipped this car with a cupholder, and in what possible way it can be used, here's your answer.
A coffee cup is all it takes to charge your cellphone. Cup holders are present in every car and so just plug this in, slot it in the holder and voila! charge your phone. Easy! The form is very cool and it converts the DC voltage into 120V AC provided via 2 sockets. Also present is a USB point.
You'll always have a spot available to fill your phone up with juice. Fits in any standard cup holder. This great solution is only $29.99.
Source : Slippery Brick