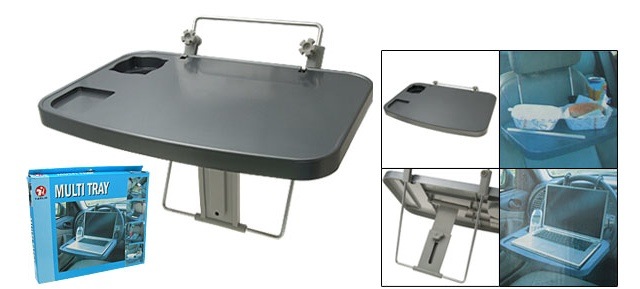 The Indigo XL and the Mahindra Xylo are the only cars in India to come with this equipment as standard. No we're not talking about an idol stand on the dashboard, but what you see above- flight trays.
Flight trays are very useful if you are a car diner and spend most of your time driving somewhere. Car manufacturers use the inside portion of the glove box lid to provide a cup holder, but if you need use a laptop of a plate, it does not work.
For just $14, you could mount this on your steering wheel or on  to the head rests of the seats. The Portable Car Auto Seat Mount Tray Laptop Table Cup Holder gets a thumbs up from us. We warn you against using it on the steering while driving.
Source- Core 77