As things stand, the Ford Ka+ will be launched as a compact sedan (sub-4m length) in India next year.
Ford Brasil today launched the Ka+ on the internet by releasing an image of the complete car. The production version of the sedan will be made at the factory in Camaçari, Bahia, and launched next month. It will be a tad longer than 4m.
As it was with the launch of the Ford EcoSport, Brazil will be the first country to receive the 'One Ford' Ka before it travels to other parts of the world, to fill up the segment under the Fiesta.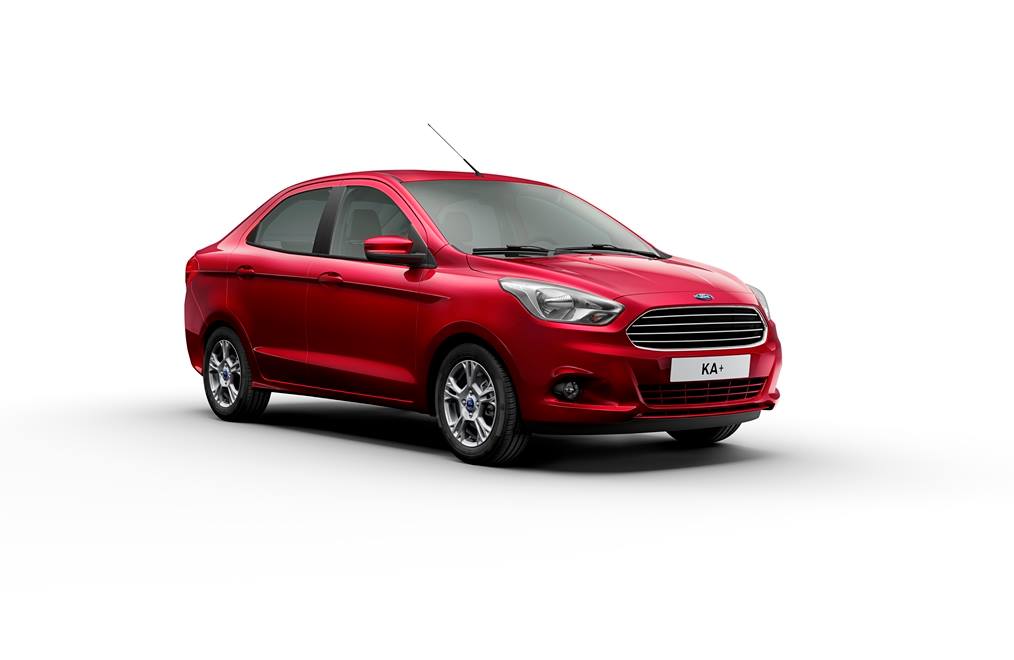 The Ka+ also marks the debut of the new three-cylinder 1.0 (naturally aspirated) engine. Capable of putting out 85 horsepower (with ethanol), it is one of the most powerful engine in its category and is, on a combined driving cycle, the most fuel efficient in its class.
The top line variants of both the Ka hatch (released last week) and the sedan will be powered by the 1.5-liter 111 hp engine that equips the Fiesta.
The main competitors to the Ford Ka+ in Brazil are the Chevrolet Prisma, Volkswagen Voyage and the Renault Logan.
In India, the Ka+ has to grapple with the dominance of the Maruti Dzire and the 88,000-unit strong Honda Amaze. Its introduction is very likely to send the Ford Classic into retirement.