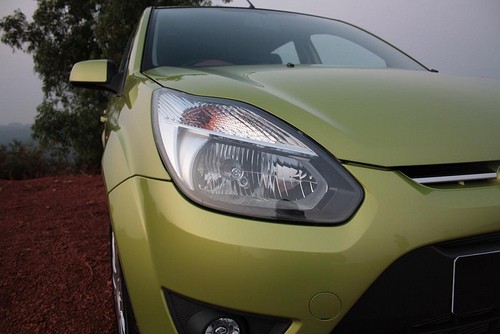 Figo to be next growth engine for Ford
Ford India has opened 28 new dealership across India. With these additions, Ford currently has 164 dealer across 97 cities in India.
Michael Boneham, President and MD, Ford India -
Growing our dealership base, building strong business fundamentals and getting closer to our customers are areas of high priority as we gear up to launch our new Figo and enter this high volume segment in 2010

Tier II and III cities are significant for Ford. We have opened new facilities in 13 Tier III cities today, and more than 40 percent of Ford service outlets are now located in secondary markets
Clearly the focus is on growth. They may have got the right product in the Figo and with competitive pricing, this is the next growth engine after the Fiesta and Ikon. It is also very clear that Ford wants to penetrate deeper in to Tier II and Tier III markets. Of the 28 new dealerships, 13 are located in these markets. Sales staff at dealers has tripled from 480 in 2009 to 1500 in 2010. This may not just be to help push the Figo but could be a part of a larger strategy for Ford. May be they have more on offer in the small car segment in a year or two. What ever is in the pipeline, I am happy to see the Figo coming.
Source - Ford India